As Kenny Rogers says; you've got to know when to hold 'em. Know when to fold 'em. Know when to walk away, know when to run. When a stock falls materially – say 20% - then answering the hold, fold or run question correctly is what distinguishes the good, the bad and the ugly investors. We are not price momentum players; meaning we don't automatically buy strength and sell weakness. Rather share price movements – especially those on the downside – act as a catalyst for us to review our assumptions around the operating performance of the companies we own. Broadly speaking if the balance sheet is improving and the company's earnings are meeting expectations then there's no reason to sell if a stock has fallen and it may be a buy. We sell when the share price has fallen if we come to the view the stock is anticipating or reacting to, an earnings downgrade. Short-term price movements are as much of a mystery to us as anyone. In the medium-term, there is no mystery; prices follow earnings revisions.
---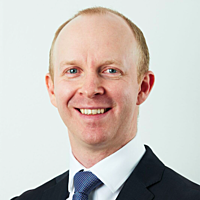 Principal & Portfolio Manager
QVG Capital
Chris Prunty is a co-founder and Portfolio Manager at QVG Capital; a boutique investment management firm specialising in smaller companies. QVG manages money on behalf of high net worth individuals and institutions in a 'best ideas' portfolio of...
Expertise