Kyckr: Focus on automating the "Know Your Customer" process
---
KYK was recently listed providing investors with the opportunity to gain exposure to the global KYC market. It has Bank of Ireland as a client and now looking sign on similar clients globally. KYK is a commercially proven technology company that supplies services, predominantly to banks, to manage their Know Your Customer (KYC) obligations. KYK sources information to make KYC decisions from 180 business registers around the world. The KYC process is becoming increasingly important for financial institutions to remain compliant with Anti-Money Laundering (AML) and Counter Terrorism Financing (CTF) regulations. Those businesses that are not compliant with the regulations are being issued with large financial and in some instances criminal penalties. KYK is trading at a discount to a number of its peers on a price to book basis providing investors the opportunity to invest at an attractive price on a relative basis, however, we caution investors that the release of shares from escrow will be potentially dilutive for existing shareholders.
---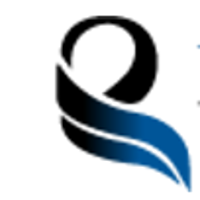 Independent Investment Research
Independent Investment Research, "IIR", is an independent investment research house based in Australia and the United States. IIR specialises in independent research in small/ micro cap equities across sectors and managed investment ratings both...
Expertise