Latest images show Rio's WA copper find looking like a +3km monster
---
At 1.4km long, Rio's Winu copper-gold find in WA was already extensive. But new satellite images reveal drilling now extends over 3.3km. Plus, a new research report tips Venturex shares to triple as its copper-zinc project gathers momentum. That's good news for Northern Star, which has 20% of the stock.
When Rio Tinto (RIO) finally broke cover in February on its Winu copper-gold discovery in WA's Paterson province, it made clear that drilling had yet to close off the mineralisation beneath the region's sand dunes.
The February confirmation contained the first assay results from 14 diamond holes (and partial results from another two) in last year's drilling program.
The results included very thick intersections of vein-style copper associated with gold and silver below relatively shallow cover (50 to 100m), with the mineralisation remaining open at depth and to the east, north and south.
The thickest intersection was a 741m hit from 68m grading 0.45% copper, 0.52g/t gold and 2.94g/t silver.
All that was enough for mining types to estimate that Winu was indeed a big find - more than 1 billion tonnes containing 4mt of copper, 14Moz of gold and 80Moz of silver according to one back-of-the-envelope assessment based on an indicated strike length of 1.4km.
Rio itself did not make any resource estimate. Its chief executive, J-S Jacques, has nevertheless been as bullish as he can be.
He told a media call on the day that it was "early days and we have more work to do."
"But the initial results from the first phase of the drilling are pretty encouraging. There is copper, there is gold, there is silver. And I am really looking forward to the second phase and for sure, we will keep you and the market updated."
There has been no official update since, which is fair enough. But thanks to public domain satellite imagery, it can be said that drilling – and the preparation of drill pads – now extends for a strike length of 3.3km.
Without knowing if the drilling (about 40 new drill holes, including infill types) continues to hit mineralisation like that reported in February, the fact that the strike length now stands at 3.3km from 1.4km previously has got the industry buzzing again on just how big Winu could be.
Having said that, J-S did provide a Winu update of sorts last month at Rio's opening ceremony for its $2.6 billion Amrun bauxite project in Queensland.
"We have no doubt, absolutely no doubt, that there will be a copper mine built there. The question for us is, is it going to be a Rio mine or not," he told Darren Gray, mining reporter for The Age/SMH.
"We believe that by the end of this year we should have a better view of where we're going to land on this one."
It was remarkable commentary given restrictions nowadays around forward looking statements. But what the heck, good on J-S for sharing Rio's excitement on Winu with the rest of us.
Now it must be said that the latest satellite imagery shows gaps in the drilling to the north and south of the previously reported holes. But that can be explained by the original holes being book-ended by braided dune systems which Rio looks to have stepped over to continue chasing Winu's extent.
Paterson-Winu juniors
Rio's confirmation of the Winu discovery, and the vigour with which it is chasing its extent, has heightened interest in the 2019 work programs by juniors active in what is undoubtedly Australia's exploration hotspot.
Antipa (AZY) is tapping that interest by raising $3m from a share placement to fund work on its 100% owned ground in the Paterson while it also sets about "resourcing up" to take charge of its Citadel joint venture project with Rio, about 5km east of Winu.
Rio recently confirmed a $3.4m exploration budget for Citadel this year under its right to earn up to a 75% interest by funding up to $60m in expenditure.
Citadel is already home to the Calibre and Corker deposits (1.64Moz of gold and 127,000t of copper) but the hope is that another Winu, or something approaching its scale, is waiting to be uncovered by the joint venture.
It's exciting stuff for the $40m Antipa, particularly as results from an airborne electromagnetic (AEM) survey flown late last year identified 11 priority conductor targets with the potential to represent sulphide mineralisation associated with gold and/or copper mineralisation.
Antipa plans to start drilling this month.
AEM helped identify Winu as a target worth drilling for Rio and it will also be a feature in the 2019 Paterson exploration program of the $11m Sipa (SRI) on its ground, about 10km east of Winu.
The Sipa survey will be flown next month and will seek to better define the previously-identified surface copper and polymetallic anomaly immediately south of Sipa's Obelisk prospect, which shares a similar metallic signature to Winu.
In other Paterson developments, Rumble Resources (RTR) has gone through the data from a recently-completed airborne magnetic survey at its Lamil project, down south from Winu and 30km from Newcrest's Telfer gold-copper operation.
The survey identified four high-priority targets, including a major dome structure with similarities to Telfer, once Australia's biggest gold mine.
The $18m Rumble now plans to further define the targets with gravity surveys for future drilling.
Big year for Venturex
Lots of juniors reckon they are going to have a big year - and they don't.
The same cannot be said about Venturex Resources (VXR). Its upside in the months ahead has been neatly captured in a "top pick" note on the stock by Blue Ocean Equities analyst, Steuart McIntyre.
McIntyre has a 70c price target on the stock, which compares with its current 22c market price. He also nominates a "strategic target" of a $1.10 should Venturex rally to more than 50c over the next few months, limiting the dilution from an equity raising in support of its development of the Sulphur Springs copper/zinc project in WA.
Sulphur Springs is what Venturex is all about and cheering it along is 19.9% shareholder Northern Star (NST).
McIntyre has used higher copper prices but lower-than-spot zinc prices in his look at the stock, which is all well and good.
He lists a number of drivers behind his top-pick thesis. They include a soon-to-start exploration program at Sulphur Springs and along trend; a potential gas deal to reduce power costs; completion of project finance and the potential for the sale of project equity and/or offtake deals to reduce funding requirements.
---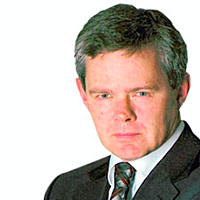 Principal
Independent Journalist
One of Australia's leading business journalists, Barry FitzGerald, highlights the issues, opportunities and challenges for small and mid-cap resources stocks, and most recently penned his column for The Australian newspaper.
Expertise