Ethical and socially responsible investing is a rapidly growing sector in Australia, with total funds under management up 57% over the last two years according to the Responsible Investment Association Australasia.
But what is ethical investing, how does it work and why is the sector growing so strongly? Moreover, do investors need to sacrifice returns to invest ethically?
In this podcast, EL&C Baillieu's Nick Burgess explores the world of ethical and responsible investing with Simon O'Connor, Chief Executive of Responsible Investment Association Australasia.

Tune in to hear the latest trends in this fascinating sector.
---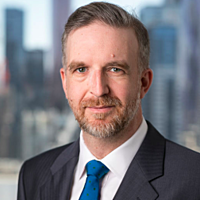 Research Analyst
EL&C Baillieu
Nicolas Burgess, CFA is a research analyst at EL&C Baillieu Limited, focusing on small and mid-caps including the technology, diversified financials and insurance sectors. He has been an analyst for over 18 years and been at EL&C Baillieu since 2012.
Expertise