With reporting season well and truly behind us, we thought we'd take a look at the state of LIC balance sheets as it pertains to dividend coverage. The company structure of LICs allows companies to retain earnings and regulate the payment of dividends in any given year. 
With an estimated overall 25% decrease in dividends paid by ASX companies over 2020 it is unsurprising that in 1H'FY21 most equity reliant LICs paid out more in dividends than they reported as Net Profit, thereby creating payout ratios greater than 100%.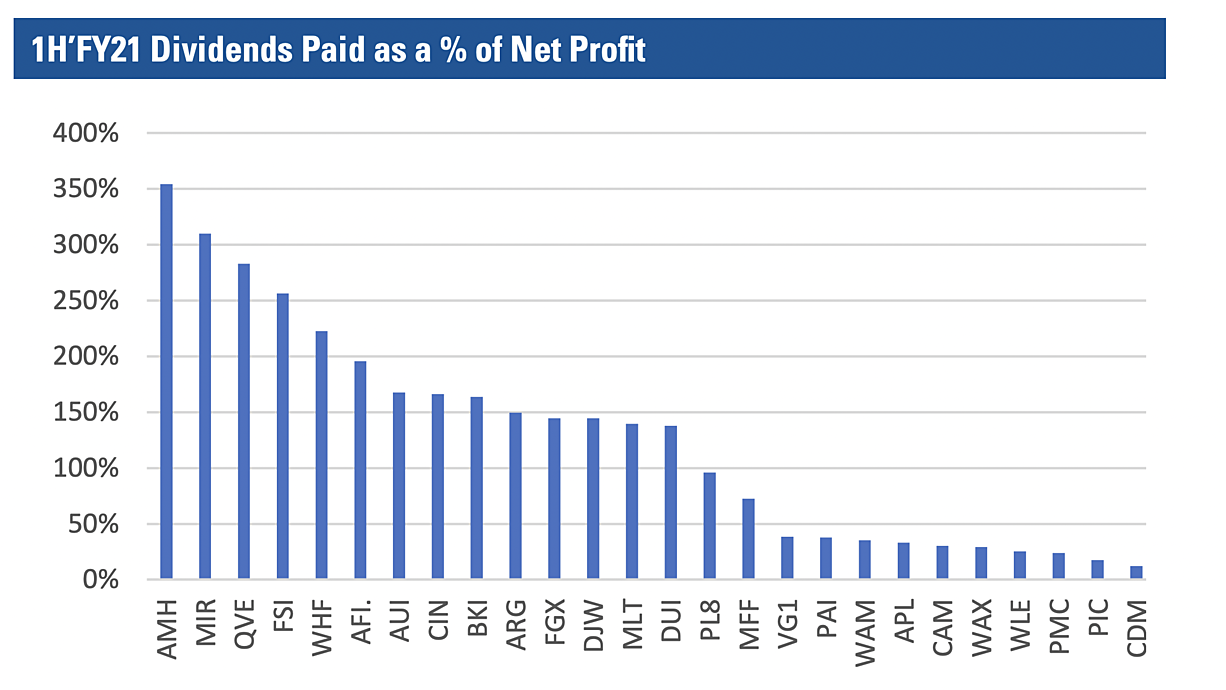 Source: Supplied. IRESS.
In the attached report, we take a look at how many years the LICs, in each of the respective categories, could maintain current dividend levels given the latest reported retained earnings/profit reserve. 
........
The views here are not recommendations and should not be considered as investment advice.