LIC Reporting Season Wrap – Dividends Hold Up
---
For the reporting season just finished there were 24 listed investment companies covered by Independent Investment Research that reported full year results. Out of this 24, there were 14 LICs that experienced earnings declines. This reflected lower dividend income, particularly for those LICs that have capital account status, and also lower portfolio capital appreciation for those LICs that report changes in portfolio value as part of their earnings. Despite these earnings pressures, there were few reductions in dividends paid by LICs for the FY2017 period. This reflects the fact that most LICs have a level of profit reserves that enables them to smooth dividends by holding back when profits are strong. There were four LICs that reduced dividends, seven held flat and 12 increased. For more details refer to the attached Independent Investment Research LMI Monthly Update.
---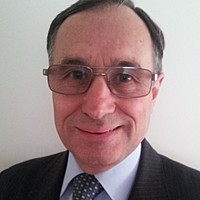 Independent Investment Research
Peter has 35 years' experience in the banking and finance industry, including 15 years as an equities analyst. Peter was a sector head in the equities research team at Morningstar with a focus on consumer and industrial companies.
Expertise