Liontown Resources – Quality Lithium Projects
---
Liontown Resources is concentrating activities on its portfolio of highly prospective pegmatite-hosted lithium projects in Australia and Tanzania, with these ranging from grassroots (Mohanga in Tanzania) to more advanced, including Bynoe in the Northern Territory. Results of work to date (including drilling) have highlighted the prospectivity of the Company's projects, with lithium mineralisation being identified. Bynoe, being located just 40km by road from Darwin, is differentiated from most other Australian lithium projects by virtue of its access to infrastructure (including water and energy) and proximity to a port, with this also being the site of historic tin and tantalum mining, with the lithium potential being confirmed by drilling by Liontown. Drilling at Kathleen Valley in WA has also identified significant lithium mineralisation, with trenching and rock chip sampling at Mohanga doing likewise. In addition the Company has the Jubilee Reef Gold Project in the Lake Victoria Goldfield of Tanzania. The Company is managed by a well-respected team with extensive junior resources experience, and a history of providing returns to shareholders. To read our full report on Liontown please follow the link below.
---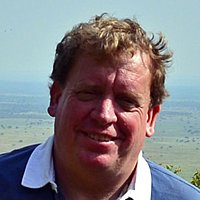 Senior Analyst
Independent Investment Research
Mark is a Senior Resources Analyst for Independent Investment Research, with a focus on junior and mid-cap listed resources stocks. With over 10 years as an analyst, following on from 17 years as a geologist, he has a good insight into the sector.
Expertise