Liontown sets for lithium split as former BHP exec slips into big chair
---
But it's the imminent assays from its project next to Chalice that could change the game overnight. Plus, strong iron ore prices mean Fenix EBITDA set to exceed its market cap and Orion's rising share price boosts its project funding prospects.
Geoscientists that double as CEOs rarely, if ever, get to take a world-class discovery they have made through to the off-take, financing, construction and production phase.
The reality is that 99% of them don't want too either. It requires a different "skill set," as they say. And besides, they would rather be out kicking rocks looking for their next career-defining discovery.
So it was this week with Liontown's long-serving CEO David Richards.
Having converted Liontown from small-time explorer to the $740m company (LTR:42.5c) that is now a lead contender to become Australia's next-generation lithium producer from the Kathleen Valley discovery in WA, Richards is moving across to a newly created technical (read exploration) director position.
It is hoped Richards continues on the speaking circuit because he has a way with words. Earlier this week, in a presentation to the RRS Summer Series webinar conference, Richards was again in fine form.
Addressing the ESG credentials of the company, like all good corporates do nowadays, Richards noted that he had added an "E" to make it ESGE.
"The E is for economics, because there is no point doing this stuff if we don't make any money at the end of it," he said
And when it came to talking to a slide on the bullish outlook for lithium, Richards said he needn't bother.
"Given it was talked about on ABC Radio this morning, I don't think we have to do that anymore." So very true.
Richards' immediate focus as technical director is to chase down the early encouragement from Liontown's Moora gold-PGE-nickel-copper prospect.
It's the one that is hoping for a repeat of the success Chalice – another company in Liontown chairman Tim Goyder's stable – has had at Julimar, 90km to the south.
Julimar has turned Chalice from a $60m company to a $1.5bn company in under a year. Liontown has been busy with a wide-spaced reconnaissance-type program at Moora with early results including a 10m hit at a bottom of a hole grading 1.9% copper.
Early days, but very encouraging. A new batch of assays results can't be far off now and could be worth looking out for given there is little if anything in Liontown's market cap for what might come at Moora.
Should it come up trumps, the plan is to consider a separate IPO of the company's non-lithium assets.
The task of advancing Kathleen Valley to producer status by circa mid-2024, mid-2025 now falls to Liontown's new CEO, Tony Ottaviano, a mining engineer with long-time operational, commercial and corporate experience at BHP and Rio Tinto no less.
Prior to accepting the Liontown gig, Ottaviano was program director of the operating system that guides safety and productivity strategy across BHP's major assets and before that, he was VP strategy, development and planning for the iron ore division.
So he comes well credentialed for the task of moving Kathleen Valley into production, with the attraction of becoming a CEO, rather than an underling in the BHP hierarchy, at a company with a potential Tier 1 project in a "future facing" industry to pin his hat on.
Fenix Resources (FEX):
BHP, Rio Tinto and Fortescue are getting ready to shower their shareholders with big dividend increases when they release their profit reports on Tuesday, Wednesday and Thursday next week respectively.
It means that the big-three of the Pilbara will sport yields that will put the banks to shame, and it is all made possible by the remarkable performance of iron ore prices, last quoted at $US166.90/t (A$215.80/t).
The US price is not that far from all-time highs during the mining boom while the local price is actually higher than during the mining boom because of the lower exchange rate.
As a guide, BHP's realised iron ore price for the December half year was up by 33% on the previous corresponding period but the increase was to "only" $US103.78/t, remembering that the price is now comfortably over $US160/t after testing $US150/t recently on fears the ferrous party was over.
Citi reckons that following multi-year deficits, the seaborne iron ore market will shift into surpluses over the next three years, with modest inventory builds in 2021/22, and majors builds in 2023. It forecasts $US165/t over the next three months, falling away to an average of $US140/t and $US110/t in 2021 and 2022.
Iron ore has got to where it is because of China's V-shaped economic bounce back from COVID-19 at a time when production from Brazil's Vale is some 80mtpa short of where it should be, and flat-lining output from the Pilbara.
None of that will change in a hurry, so the general expectation is that as prices have held up going into the Chinese New Year, there should be optimism around prices remaining elevated for the near term.
The message from all that to the junior iron ore hopefuls is that they need to be producing and selling their stuff in the here-and- now, which is just the case for Fenix (FEX:24.5c) from its boutique Iron Ridge project in WA's Mid-West.
The last update was the first (60,000t) shipment would set sail from Geraldton in early February. It is now mid-February, so the first shipment can't be far off. At these prices, the first shipment is likely to be worth $5-$6m in net operating cash flow to Fenix.
So assuming the full capacity run rate of 1.25mtpa from the dig-truck-ship project is achieved around March, Fenix will be on its way to annual EBITDA of around $150m, which is more than its market cap.
Given the project was based on an assumption of cash operating costs of $A77/t, there is plenty protection from an inevitable retreat in iron ore prices.
Buoyed by that sort of outlook, Fenix has recently cut a deal to earn a 70% interest in adjoining tenements owned by Scorpion Minerals (SCN), with the plan being to find additional resources to leverage off and extend the life of the gateway to market established by Iron Ridge.
Orion (ORN):
Orion was joking last week when it said its pickup of the historic Okiep copper province in South Africa's Northern Cape would give it a quick pathway to becoming a copper producer.
Mentioned here on news of the deal when it is trading at 2.8c, Orion (ORN) has since moved 50% higher to 4.2c on the ASX, which continues to trade at big discount to Orion's quote in Johannesburg of 8.1c Aussie-equivalent.
The chase higher in both markets is a response to Orion announcing a stock-exchange compliant resource at Okiep of 8.8mt grading 1.37% copper for 122,000t of copper within days of announcing the project pickup.
SA mining circles are saying the first resource - from the Flat mine complex - was likely to be the first of three to come in a hurry, such is the quality of the historical data base, and that as many as another five could follow with a bit more work.
Chatter in the same circles also notes that there is an easily-reached third-party copper toll smelter that could accelerate a push into production, and that the upside for the discovery new-high-grade copper sources with modern-day exploration is high.
All that comes as Orion's Prieska copper/zinc project, also in the Northern Cape, remains its flagship project, currently at least.
Prieska has a peak financing requirement of $A413m for an initial 12 year operation producing 22,000tpa of copper and 70,000tpa of zinc. Financing is planned to be locked down this year.
The share price lift from the fast-unfolding story at Okiep, and copper's move to 8-year highs, should make Prieska's financing all that much easier.
Not already a Livewire member?
Sign up today to get free access to investment ideas and strategies from Australia's leading investors.
---

Follow Barry FitzGerald's wires
---
---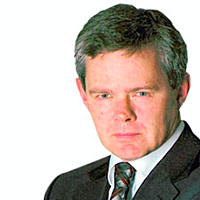 Principal
Independent Journalist
One of Australia's leading business journalists, Barry FitzGerald, highlights the issues, opportunities and challenges for small and mid-cap resources stocks, and most recently penned his column for The Australian newspaper.
Expertise