Listed Managed Investments: Quarterly Review
---
In its latest Quarterly LMI Market Review, Independent Investment Research (IIR) provides detailed coverage of 42 listed investment companies, listed investment trusts and Active ETFs including commentary, investment views and ratings. We look across a number of sectors and investing strategies and provide insight into performance, discounts and premiums to NTA. There are three additions to our coverage this quarter; BKI Investments (ASX:BKI), Evans & Partners Global Disruption Fund (ASX:EGD) and VGI Partners Global Investments (ASX:VG1). Click on the link to access a full copy of the review.
---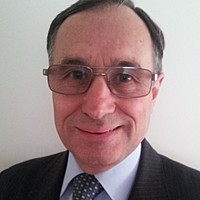 Independent Investment Research
Peter has 35 years' experience in the banking and finance industry, including 15 years as an equities analyst. Peter was a sector head in the equities research team at Morningstar with a focus on consumer and industrial companies.
Expertise