Lithium giant Albemarle contradicts Morgan Stanley on electric vehicle growth
---
The Wall Street bank tipped cold water on lithium stocks with its bearish outlook for the metal. But lithium giant Albemarle has hit back, saying the EV take-up rate, and therefore lithium demand, will be much greater than MS claims. Plus, Liontown ready to roar with lithium assays due shortly. 
Lithium stocks are still carrying the scars of Morgan Stanley's February 28 opus on how there was long-term price pain coming for the high-flying battery metal because of the wall of new supply in the works.
It was depressing reading but hey, it was only the opinion of an investment bank. The key factor in the gloomy assessment was Morgan Stanley's view on penetration rates of electric vehicles.
Its prediction of a 45% fall in lithium prices by 2021 assumes a much slower uptake of EVs than most others have it. From a 1.6% share of the global fleet in 2018, Morgan Stanley reckons 9% penetration is what should be expected by 2025.
On that basis, it sees 2025 demand at 578,000 tonnes of lithium carbonate equivalent (LCE). Industry players have very different assessments of what is coming.
And if you had to bank on one of them being right, it would have to be one of the world's big three LCE producers, US group Albemarle.
It is deeply embedded in the industry and its real world assessment, based on what its customers are telling it, is that come 2025, global demand will be more like 800,000-plus tonnes of LCE, assuming an EV penetration rate of 12%.
Interestingly enough, Morgan Stanley's hatchet job volunteered that it would take a 2025 penetration rate of 13.7% to wipe out the surpluses it believes are coming under its scenario where 2018 is the last year of a global lithium market deficit.
That is tantalising close to the real word assessment of Albemarle, one it delivered in its earnings call the day after Morgan Stanley's opus hit the screens. So while Morgan Stanley frets about massive oversupply, one of the biggest and best of the business suggests things are set to remain tight.
The 50-plus ASX-listed stocks that have a complete or partial focus on lithium nevertheless remain scarred from Morgan Stanley's assessment.
As Warren Buffett would say, there's good news in that as things have got a whole lot cheaper for investors in the lithium space, assuming they accept the Albemarle view over that of Morgan Stanley.
Albemarle's view – its demand forecast for 2025 is 222,000 LCE tonnes higher than Morgan Stanley's and compares with last year's actual demand of 228,000 LCE tonnes – points to a continuance of elevated pricing and demand growth, particularly as its modelling does not capture grid demand for renewable energy storage batteries.
On that basis, the established ASX lithium producers, those about to start up, and the explorers that have hitched themselves to the EV revolution by looking for the next big lithium deposit, can expect a return of investor interest, damaged as it was for a time by Morgan Stanley.
Liontown Resources
Leverage to the Albemarle thematic rests with the ASX-listed juniors. But look around and there is not all that much activity in the space, certainly not to the same extent as there was 12-18 months ago.
That's kind of surprising because but for the sake of a decent sized but not overly big pegmatite grading 1% lithium, there is anywhere between a $50-$250 million market cap to be had, based on those that have found one, and depending on how far off they are from becoming spodumene concentrate (6% lithium) producers.
Having said junior activity has come off the boil, diary notes suggest it could be worth keeping an eye on Tim Goyder's Liontown (LTR) on two counts in coming days.
The first count is Liontown's involvement in the Brisbane-Melbourne-Sydney roadshow next week by three Resources Rising Stars companies, the other two companies being Riva Resources (RIR) and Gateway Mining (GML).
And the second count is that Liontown must be about ready to release some results from its maiden drilling program at the potentially high-grade Buldania lithium project near Norseman.
It would be nice for the two counts to coincide next week. Time will tell on that score.
What is more certain is that as outlined in its ASX-lodged presentation for the roadshow, Liontown is having a red-hot go at proving up a resource base to give it a shot at moving up the value curve. At its last sale price of 3.9c, it's near enough to being a $40 million company.
Liontown has $5m in cash and investments to fund a big push this year at its more advanced Kathleen Valley project near Mt Keith in WA and at Buldania, where pre-drill rock chip sampling returned results of up to 4.2% lithium.
Results to date at Kathleen Valley have given Liontown enough confidence to include an exploration target in its presentation of 10-20Mt at 1-1.5% lithium. As seen elsewhere in the lithium space, that's about what is needed to become a spodumene concentrate producer.
Latest drilling at the Mt Mann and Kathleen's Corner prospects at Kathleen Valley returned high-grades hits of more than 1.5% over good widths and from surface.  Planning for infill and extensional drilling is underway.
Buldania could provide a near-term buzz factor if the grades from the maiden drilling program are anything like that encountered from the rock chip sampling.
The pegmatite "swarm" there – it is in a similar geological setting to the Mt Marion (78mt) and Bald Hill (13mt) lithium operations in the region owned by others - has been defined over an area of 1.3km by 2km.
It sits near the Eyre Highway some 30km east of the Kalgoorlie-Esperance railway, which means that if it does come up trumps for Liontown, it won't have the infrastructure hurdles that so many of the other lithium explorers must clear.
---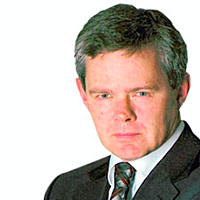 Principal
Independent Journalist
One of Australia's leading business journalists, Barry FitzGerald, highlights the issues, opportunities and challenges for small and mid-cap resources stocks, and most recently penned his column for The Australian newspaper.
Expertise