Lithium has soared: Could these three juniors be set for takeoff?
---
Lithium's outlook remains strong but investors now need to look to juniors like Essential Metals (ASX: ESS) for growth. And there's plenty of smoke in Nimy Resource's (ASX: NIM) latest nickel hole, while Larvotto Resources (ASX: LRV) holds a three-rig trick.
Elon Musk is mulling whether he needs to get into lithium mining to bring down prices for the key battery material.
He needn't bother. It's a commodity markets maxim that the cure for high prices is high prices. And a period of high prices is certainly what the lithium market is going through at the moment.
Talk of a perpetual shortage despite the high prices is nonsense because the high prices are triggering a supply response that in time, will bring prices back to more palatable levels for Elon and the rest of the EV brigade.
It is happening now, the only debate being when will the market achieve supply/demand balance in five years or before. Either way, any lithium discovery Elon makes in the near term would still be going through the permitting process in five years.
Best then that he leaves the supply challenge to bring prices down to the now properly-incentivised lithium companies – and those getting into the business, like Rio Tinto.
This week alone, Allkem (ASX: AKE) outlined plans to grow its production from 50,000t of lithium carbonate equivalent to more than 120,000t beyond FY2026, while Mineral Resources (ASX: MIN) said it was accelerating the restart of trains 1 and 2 at Wodgina.
There are plenty of other examples across the industry, with action aplenty from the explorers, through to the developers and producers.
Just as Tesla has enjoyed phenomenal market cap growth to $US1.02 trillion (or five BHP's), so too have the ASX-listed lithium stocks.
Because the high lithium price will take several years before being tamed with new production, they continue to enjoy strong buying support.
Macquarie's latest note on the lithium stocks it follows has set share price targets 33-47% higher than prevailing market prices.
But given the 50%-400% share price gains that the same stocks have enjoyed since the start of the year alone, there is an understandable reticence building to chasing the big names higher still.
As a result, the search for greater leverage to the ongoing lithium thematic has turned investor attention to the juniors.
ESSENTIAL METALS (ASX: ESS)
Essential Metals is an example. Its shares have just about tripled so far this year on the growing interest in its Pioneer Dome project, 55km north of Norseman in WA.
Essential points out in a recent presentation for a non-deal roadshow that the 11.2Mt resource grading 1.21% lithium oxide is one of only 13 stock exchange-compliant resources in Australia.
The same presentation then highlights that Essential's market cap is underdone compared with analogue projects owned by others.
The roadshow has been worthwhile as Essential has shot higher in recent days to 55 cents for a market cap of $134 million.
News that a major drilling program will get underway in May, with results to be fed into a December quarter scoping study, has helped.
NIMY RESOURCES (ASX: NIM)
This space normally avoids IPOs because more often than not the vend is too big, the people aren't right, and the projects offend moose by being best described as moose pasture.
But every now and then, one comes along that looks to have the right ingredients.
One of those was Nimy Resources, mentioned here on 15 October when it was in the process of raising $6.5 million from the issue of 20 cent shares.
Of particular interest was Nimy's Mons nickel-copper project, 140km north of Southern Cross in WA.
It was of interest because it covered a lightly explored 80km northern stretch of the Forrestania nickel belt with the potential for both ultra-mafic hosted disseminated nickel and massive komatiite-hosted nickel.
That Nimy has had early success in the northern chase is reflected in the stock now trading at 50.5 cents for a market cap of about $55 million.
That share price strength includes an 11.5 cents or 29% gain in Wednesday's market in response to the second diamond drill at the Godley prospect within the Mons project area intersecting a 438m thick zone of ultramafic and mafic rocks containing nickel and copper sulphides.
It follows on from a previous 275m nickel and copper mineralised intersection in the first diamond drill hole. No assays yet but certainly encouraging enough to get cracking with a downhole electro-magnetic survey to zero in on where some high-grade action might be.
It is a good time to be generating some nickel and copper excitement. Nickel is still at dream prices after retreating from the crazy levels seen in early March when a mighty short-squeeze played out on the London Metal Exchange, while copper continues to trade at record levels.
LARVOTTO RESOURCES (ASX: LRV)
Larvotto Resources is another recently-listed explorer that has been doing well on the strength of a portfolio that spans Mt Isa, Norseman, and New Zealand's North Island.
The three steak knives offering raised $6 million in its IPO in December at 20 cents a share and is now trading at 25 cents for a market cap of $14 million, giving it extreme leverage to exploration success at any of its projects.
It has all bases covered too, with the projects covering the commodities that matter for investors of copper, gold and there it is again – lithium.
The Mt Isa project – all inside 20km from the famous mining centre now owned by Glencore – provides the copper/gold (and cobalt) exposure.
World-class deposits like Mt Isa don't tend to hang around together but mines like Eloise and Ernest Henry elsewhere in the region demonstrate the value that can be had from the region's lesser scale deposits.
That is particularly so when the copper price is in record territory of $US4.70/lb, and with big-name investment banks like Goldman Sachs tipping it could get to $US5.90/lb in 12 months.
Copper's price strength is why the broader Mt Isa region has become something of an exploration hotspot, with juniors like Carnaby (CNB) and Hammer metals (HMX) handsomely rewarded recently for some impressive exploration results.
Larvotto is in the thick of things with its Mt Isa project area where enough targeting work has been done to get busy with a drill program, likely to kick off in mid-June.
Over in NZ at the Ohakuri epithermal gold project, a planned geophysics program will define targets for drilling, likely in three months or so.
Previous drilling by others returned seriously thick but low-grade zones of gold. The trick now is to bring some higher grade material to the table.
The Mt Isa and Ohakuri prospects rank first and second within the portfolio. But it has to be said the Norseman project is the one that has got investors' interest up in the stock.
Gold and base metals' potential go hand in hand with exploring around Norseman. But it is the region's lithium potential that has piqued investor interest in Larvotto's recently expanded ground position.
As suggested earlier, lithium prices are such that it doesn't take much in terms of tonnes for explorers to all of a sudden command big market caps.
Larvotto will be out in the field in the coming days to work up some drill targets through geochemical and mapping work.
Its project area is directly south of Liontown's (LTR) 15mt Buldania deposit. Liontown's $3.8 billion market cap is underpinned by its world-scale Kathleen Valley near Leinster in WA.
But if there was no Kathleen Valley inside Liontown, the former penny explorer would be doing nicely anyway on the strength of Buldania, such is the mania for lithium deposits of all sizes to come forward to meet the supply shortage of the critical battery material.
It is why Larvotto, with its modest market, will be closely watched as it sets about drilling its Norseman project (and Mt Isa, and gold in NZ).
Never miss an insight
If you're not an existing Livewire subscriber you can sign up to get free access to investment ideas and strategies from Australia's leading investors.
And you can follow my profile to stay up to date with other wires as they're published – don't forget to give them a "like".
---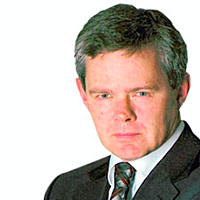 Principal
Independent Journalist
One of Australia's leading business journalists, Barry FitzGerald, highlights the issues, opportunities and challenges for small and mid-cap resources stocks, and most recently penned his column for The Australian newspaper.
Expertise