Livewire 2017 Outlook Survey
---
How does it work?
Complete the survey via the link below (it's anonymous)

All readers that complete the survey will get first access to the stock picks from our panel of experts

Our friends at Sharesight are also going to send the survey to their users. They will put together portfolios of the reader and expert picks so you can keep track of their performance
Take the survey here:  (VIEW LINK)
Prizes
We're putting up prizes for the top stock pickers across both platforms (Livewire & Sharesight) including tickets to our Livewire Live investor forum. Tickets are valued at $120 each and have sold out every year.
The Experts
We've taken the top performing fund managers from our 2016 survey and brought in a special guest who was recently inducted into the Stockbrokers Hall of Fame. The top-performing pick from 2016 has returned 42%+ this year and at one stage had more than doubled.
Interestingly, the Livewire reader stock picks from 2016 also delivered some serious sizzle: (VIEW LINK)  
What's the deadline?
To have your vote counted you must submit your stock pick by midnight on 31 December 2016.
---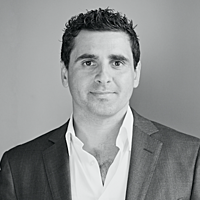 Co Founder
Livewire Markets
Livewire is Australia's #1 website for expert investment analysis. We work with leading investment professionals to deliver curated content that helps investors make confident and informed decisions. Safe investing and thanks for reading Livewire.
Expertise