Local market in profit taking mood as negative sentiment hits the market
---
Across the market, the big banks under pressure to pass on the interest rate cuts, with PM Malcolm Turnbull now demanding a full rate cut to be passed on or for the risk for a Royal Commission to continue. ANZ (-2.14%), CBA (-2.02%), NAB (-2.75%) and WBC (-2.38%) all the major lag on the index. No real surprise after outperforming in July and given the number of uncertainties surrounding the Royal Commission, possible cuts to profits and dividends and the potential to raise more capital the banks did do well to outperform last month. Insurance stocks also hard hit with AMP (-1.96%), QBE (-1.74%), Suncorp (-1.56%) and IAG (-1.32%) all in the red.
A mixed bag of volatility in the energy sector. Beach Energy (-3.70%), Origin (-2.65%) & Caltex (-0.73%) trading lower, while Santos (+1.42%) and Oil Search (+0.14%) trading higher, with oil touching below $40 and over supply issues continuing to be a constant theme, expect the volatility to continue.
A mixed bag from resource stocks, which would have been expected to trade lower given spot Iron Ore and ADR's trading lower on overseas exchanges. The sector doing well to hold ground and was actually doing quite well through the day before some late weakness. BHP (-0.10%), Fortescue (-0.23%) trading lower while Rio Tinto (+0.99%). We still do like this sector due to continued Chinese stimulus and cuts to production by the majors, however we are on alert due to apparent rift developing in the upper echelons of the Communist Party in China driven by a sharp differences of opinion between the President and Premier about handling economic issues.
---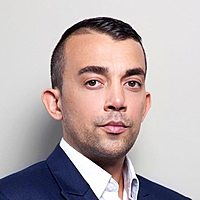 Market Analyst / Business Development Manager
tknell@ccz.com.au
Tristan has over 12 years' experience in the stockbroking industry, starting out in a dealing role at Andrew West Stockbroking and was recently the Head of Trading at Quay Equities. Tristan is RG146 qualified and is an accredited level 1 and 2...
Expertise
No areas of expertise