Lowering investor risk with ESG-aware lending
---
Having strong ESG (Environmental, Social, and Governance) practices as a company is a no-brainer. It wins you customers, employees, and investment.

It also wins you funding by reducing risk.
Private debt funding is a two way street, says Andrew Lockhart from Metrics Credit Partners explains. Metrics use ESG to filter companies, but they also include it in their loan requirements as a way to encourage companies to lift their ESG game. 
"When an investor invests in our funds, they should have confidence that ESG is embedded in all our activities, and it's not simply a market slogan or a means to attract capital."
In this wire, Metrics Credit Partners Managing Director Andrew Lockhart takes us through the changes he's seen in ESG over recent years, and how he uses ESG to filter the companies to which he provides funding. 
Key takeaways
Today's investors aren't just concerned with generating return; they're increasingly concerned about how that return is generated.
Enter ESG.
Two way street
"Investor exposure or interest in ESG linked issues has continued to increase, and therefore the investment industry have adopted a lot of the requests for information to consider how they can enhance or develop ESG practices within their investment activities," says Lockhart.
This presents a binary choice that needs to be made by funds like Metrics. 
"If you're assessing the risk of a company you lend to, and are concerned by certain ESG factors, then you can either reject lending to that company because it presents a higher risk, or you can work with a company and management to affect changes in terms with the way they operate their business."
"As a lender, you have the capacity to allocate capital... to achieve or influence the outcome of certain objectives."
The better the ESG, the lower the risk to a lender like Metrics. And this lower risk profile can then be passed on to investors. 
Looking for an alternative source of consistent income?
Metrics Credit Partners is a leading Australian non-bank corporate lender and alternative asset manager. Metrics seeks to provide regular and consistent income to investors through its portfolios of directly originated loans to Australian companies. Metrics' team manage in excess of $10bn in funds from retail and institutional investors.
Visit our website or use the 'contact' button below for more information. 


Managed Fund
Metrics Direct Income Fund
Australian Fixed Income

LIT
Metrics Income Opportunities Trust
Australian Fixed Income

LIT
Metrics Master Income Trust
Australian Fixed Income
---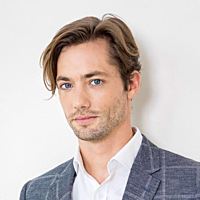 Content Editor
Livewire Markets
David is a content editor at Livewire Markets. He currently hosts The Rules of Investing, a half our podcast where he sits down with leading experts across equities, fixed income and macro.
Expertise