Two stocks L1 Capital believes are underappreciated today
---
Qantas Airways and Chorus are two stocks that generate superior free cash flow, according to Mark Landau, Joint Managing Director and Chief Investment Officer at L1 Capital.
Qantas (QAN.ASX) is Australia's largest airline and includes the Jetstar Group and Qantas Loyalty businesses. Its share price has outperformed over the last five years as the company has turned around its operations, increased its profitability and returned over $4bn to shareholders through capital management (including dividends).
Chorus (CNU.ASX / CNU.NZ) is a telecommunications infrastructure business that owns the copper and fibre networks in New Zealand. As the fibre broadband rollout nears completion, the company is coming to the end of a significant period of capital investment.
Tune in to this edition of the EL&C Baillieu Podcast to hear Mark Landau explain why these businesses offer significant cash flow that is underappreciated by the market.

---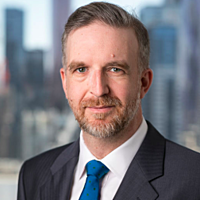 Research Analyst
EL&C Baillieu
Nicolas Burgess, CFA is a research analyst at EL&C Baillieu Limited, focusing on small and mid-caps including the technology, diversified financials and insurance sectors. He has been an analyst for over 18 years and been at EL&C Baillieu since 2012.
Expertise