M2 Group and Vocus - The new TPG
---
VOC recognises the value in MTU 
At the time of the announcement, MTU was trading on a FY16 P/E multiple of 12.8x, which we believe did not accurately reflect the CAGR in EPS of 20% for the next two years.
We believe the deal is a good one for MTU shareholders as it provides a short term boost and also solidifies the group's longer term growth prospects through having greater scale and lower costs to serve. Its product offering has also been broadened with the addition of VOC's capabilities in the managed cloud and data centre space.
Companies are a logical fit
VOC's investment in infrastructure and focus on the enterprise and wholesale markets dovetails nicely with MTU's infrastructure-light model that focuses on the consumer and SME markets. The addition of MTU's traffic to VOC's fibre will decrease network costs and increase margins on  existing business; duplication of company costs will also be eliminated. Total cost synergies are estimated at $40m pa (fully realised by the end of FY18), with a one-off cost of $20m.
We believe the proposed deal would be value-accretive for MTU shareholders, although it will take 12-18 months for the full benefit of synergies to flow through. MTU is also in the midst of integrating the CallPlus business in New Zealand, which will be fully realised in FY17. Based on our previous valuations of both MTU and VOC (which is conservative given it excludes synergies) and deal metrics, our new target price for MTU is $10.88 (+14%). BUY!
---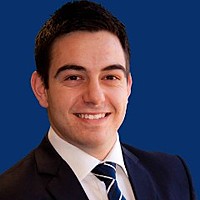 Institutional Research Sales & Trading
Baillieu Holst Ltd
James' personality exhibits a strong passion for the share market, born out of his hard working and loyal nature which compliments his outstanding commitment to client service and an unmatched level of enthusiasm. James has been working @ Baillieu...
Expertise
No areas of expertise