Macquarie Atlas Roads Full Year Result - MQA lifting US exposure as traffic grows
---
Toll road operator Macquarie Atlas Roads Group (MQA) reported a solid full year 2016 result. The company's strong asset performance came from an overall 3.7% weighted average lift in traffic across the portfolio. MQA is also continuing to work through operational efficiencies to expand margins.
Performance at Atlas' major toll road assets all listed solid increases over the year. Autoroutes Paris-Rhin-Rhône (APRR) which MQA owns a 20% stake listed traffic growth of 3.7% and revenue up 5.1%. Earnings thanks to contractual toll increases in 2016 and cost management helped lift APRR's EBITDA margin from 71.8% to 72.4% and EBITDA up by 6.0%. 
The Dulles Greenway in Virginia State, USA saw a lift in earnings of 8.8%, while traffic increased 4.3%. The result was underpinned by strong growth in regional economic activity with revenue increasing by 7.8%, Dulles is located in Loudoun County, one of the fastest growth areas in Virginia. Macquarie Atlas said it will exercise its pre-emptive right to acquire the remaining 50% interest in the Dulles toll road for US$445 million. MQA will fund the purchase via a combination of equity, asset financing and cash. MQA announced a $185 million fully underwritten placement (Placement Offer) and $15 million (capped) non underwritten security purchase plan (SPP), US$200 million eight year bullet asset finance facility; and US$115 million from its existing cash. 
Macquarie's 70% interest in WarnowTunnel in Germany performed well with higher traffic up 1.6% and revenue increasing 6.3%, reflecting higher traffic volumes and toll increases over the year. 
Macquarie Atlas said it expects its FY17 distribution to increase by 11% year on year to $0.20 per stapled security adding "subject to asset performance, movements in foreign exchange rates and future events. MQA anticipates declaring a first half 2017 distribution of $0.10 during March 2017." 
---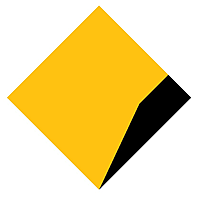 Online Stockbroker
Online Stockbroker
CommSec is Australia's leading online broker. CommSec has been committed to providing the best in online trading since 1995. CommSec helps make informed investment decisions with comprehensive market research, free live pricing and powerful...
Expertise
No areas of expertise