Manage risk like Tom Brady and be prepared to look silly at times
---
Local market has another low turnover positive day with global passive money doing the heavy lifting as most fund managers were watching another one sided competition called "Superbowl LV". The global passive money is building momentum on momentum as money comes out of the bonds and into equities. Aussie 10 year bond yields are 1.27%...that is inline with pre pandemic crash level…double that of the yield at the bottom last March. Materials and Telecom did the heavy lifting today while yield sectors like Utilities and Property were under pressure the most. The bonds have moved far enough to test the equities. Janet Yellen, Treasury Secretary, expects US could reach full employment by next year assuming they pass the current stimulus plan. If the Republicans oppose it, Democrats are all but certain to do that by themselves. Even if that is not the case, we are already seeing inflation and that will only get worse with more money printing and weaker USD. We may be investing in Australia but the weakest link in the global markets that matter is still US. US market is a stimulus junkie with asset bubbles and substantial leverage. Yellen wants to let the inflation genie run hot and that means higher bond yields and deleveraging ahead. We are already started the deleveraging cycle in the US and it will only speed up with stimulus. Asset bubbles will get a reality check with reflation. Don't expect US Fed to step up to save them till they fall apart. Yellen knows that deleveraging is inevitable and she flagged US corporate debt as the main risk over the last few years. Deleveraging cycle means higher cost of borrowing and weaker growth. US government will be forced to deliver constant stimulus boosts to hold the economy together as that cycle plays out. That will drive USD lower and speed up the reflation and deleveraging cycle. If the US market rolls over, we all roll over. It is always about the weakest link!
US market by charts…
(1) Multiple expansion in recent years were due to falling bond yields and not growth recovery. Reflation will change that. How far will the multiples come back?
(2) The US Fed measure of inflation outlook is already taking off and that will continue to drag US Bond Yields higher. More money printing and weaker USD…Will US 10 year bond yield hit 2% by mid 2021 despite US Fed not moving higher?
(3) US market has been priced like a Junk bond when bond market is selling off and driving yields higher. History suggests a bond market selloff from these levels are likely to drive an equities selloff. Elevated risk?
In Superbowl LV, Tom Brady proved why experience is important by taking a struggling team all the way to a championship. Investing is no different. When the conditions are in your favor, you take risk and build outperformance. Then you need to manage risk to stay ahead when it gets hard. It is a balance between attack and defense. It is never simple and you need to manage risk through the cycle. Solutions are always hybrids. You have to be willing to look silly at times to deliver outperformance. Tom Brady is a classic example of someone that took risk at the right time, looked silly at some parts but came out a winner by managing risk. He played the best risk weighted game at each playoff level that delivered the best result against that opponent. Superbowl LV was a classic example of Brady getting ahead and keeping the ball away from his opposing Quarterback. He ran the clock down and squeezed Kansas City into mistakes. As much as I admire the statistical skill and execution of Brady over his phenomenal career, he is not someone I would pay money to watch. He knows what has to be done for every situation. He may not execute it every time but he is as good as they come. That is hard to deny. Investing is the same. Do the work. Manage risk. Follow the data. Expect to look silly at times. If it was easy, everyone will do it.
Remember…everything is a zero-sum game and change is inevitable. Everything will eventually change to new equilibrium when cycle plays out. There will always be winners and losers. The next decade will not be anything like the last decade. It is going to get tough to get the past returns in the future but you need to have higher risk tolerance and better risk management. Most will miss the big cycles but a few will take advantage. We may be at the start of the new cycle…time to take on the crowded trades…the great squeeze is coming!!!
Comments on US market last close > US market finished higher despite job data and consumer credit data were weaker than expected. Nonfarm payrolls were weaker than expected for the second month in a row. Unemployment rate improved on drop in participation rate falling. Equities was up previously on cyclical recovery and today it reverted to stimulus recovery. Bond yields in the US hit new post pandemic high with 10 year reaching 1.17% while USD fell back and pushed commodities higher. Data showed that the GameStop et al short squeeze had a big retail play but hedge funds were the deciding player. That's right...Hedge funds made money burying their own kind on the trade... nothing new there. Democrats are moving to push through stimulus even if Republicans don't play ball while it's becoming clear that we are in a currency war and don't expect US Fed to step up quickly to hold back yields or protect markets. Letting inflation run hot seems to be the mantra and we could be looking at 2% yield on 10 year in the next 2-3 months. Long bond yields 30 year is nearly at 2% already. RUSSELL was up double as NASDAQ with S&P and DOW lagging. Gold was the best sector by a margin with Retail and Energy in the next batch while Tech was the only red sector. The trend of strong start in Feb has played out again in the US despite economic cracks. Historically weakness starts to play in the second or third week. Time will tell but bond yields are going higher and equities have to adjust to lower multiples. China building an island city between PNG and Australia is danger signs. They did the same between Malaysia and Singapore... google Forest City in Johore. Singapore has not been the same since then.
Remain nimble, contrarian and cautiously pragmatic with elevated global macro risks!!! Buckle up...it's going to get bumpy!!!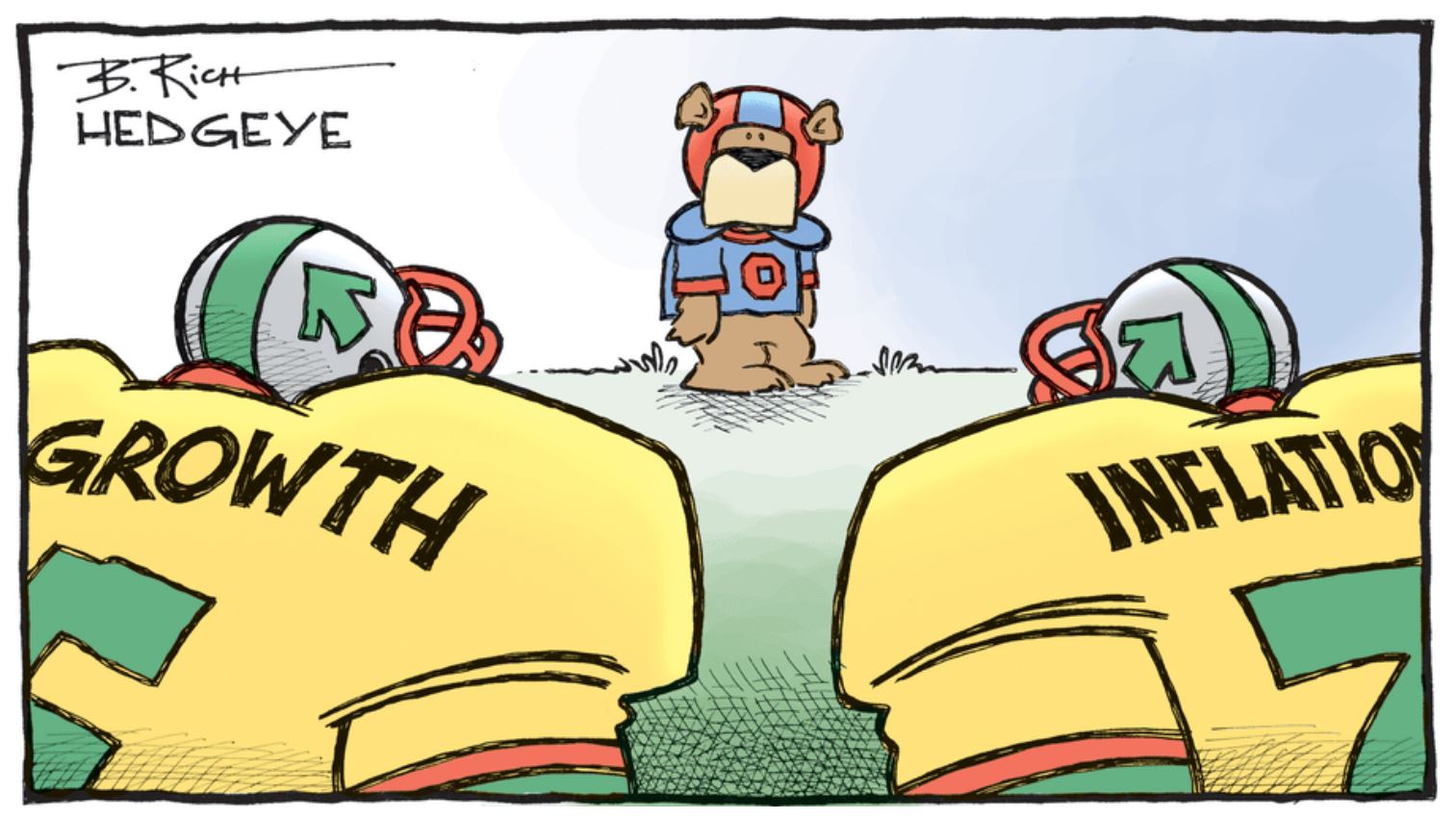 ........
Deep Data Analytics provides this financial advice as an honest and reasonable opinion held at a point in time about an investment's risk profile and merit and the information is provided by the Deep Data Analytics in good faith. The views of the adviser(s) do not necessarily reflect the views of the AFS Licensee. Deep Data Analytics has no obligation to update the opinion unless Deep Data Analytics is currently contracted to provide such an updated opinion. Deep Data Analytics does not warrant the accuracy of any information it sources from others. All statements as to future matters are not guaranteed to be accurate and any statements as to past performance do not represent future performance. Assessment of risk can be subjective. Portfolios of equity investments need to be well diversified and the risk appropriate for the investor. Equity investments in listed or unlisted companies yet to achieve a profit or with an equity value less than $50 million should collectively be a small component of a balanced portfolio, with smaller individual investment sizes than otherwise. Investors are responsible for their own investment decisions, unless a contract stipulates otherwise. Deep Data Analytics does not stand behind the capital value or performance of any investment. Subject to any terms implied by law and which cannot be excluded, Deep Data Analytics shall not be liable for any errors, omissions, defects or misrepresentations in the information (including by reasons of negligence, negligent misstatement or otherwise) or for any loss or damage (whether direct or indirect) suffered by persons who use or rely on the information. If any law prohibits the exclusion of such liability, Deep Data Analytics limits its liability to the re-supply of the Information, provided that such limitation is permitted by law and is fair and reasonable. Copyright © Deep Data Analytics. All rights reserved. This material is proprietary to Deep Data Analytics and may not be disclosed to third parties. Any unauthorized use, duplication or disclosure of this document is prohibited. The content has been approved for distribution by Deep Data Analytics (ABN 67 159 532 213 AFS Representative No. 1282992) which is a corporate approved representative of BR Securities (ABN 92 168 734 530 and holder of AFSL No. 456663). Deep Data Analytics is the business name of ABN 67 159 532 213.