March madness gives way to astounding April
---
Investors committed more than $1B in new money to ETFs in April, as the sharemarket rebounded after dramatic falls in March. The Australian ETF industry increased by $4.1B to end the month at $61.3B, the second largest absolute monthly dollar growth on record. Read on for more details.

Australian ETP Market Cap: July 2001 – April 2020
CAGR: Compound Annual Growth Rate. Source: ASX, Chi-X, BetaShares
Market cap
ASX Exchange Traded Product Market Cap: $61.3B
Market cap change for month: 7.2%, $4.1B – second largest absolute $ growth on record, fastest monthly growth rate for ~5 years
Market cap growth for the last 12 months: 28%, + $13.3B
Industry FuM grew by $4.1B (7.2% MoM increase) to end April at $61.3B. This growth represents the 2nd largest absolute growth in dollar terms on record (the record was ~$50M more, and was set in January 2020) and the fastest monthly growth rate for almost 5 years. Notably, however, the rise was still not enough for the industry to regain its peak value, which was $66B, set in January. Industry growth over the last 12 months has been 28%, with absolute growth of $13.3B over this period.
New money
Net new money for month (units outstanding by % value): +$1.1B
While asset value increases contributed the majority (74%) of the growth this month net flows remained strongly positive – with net new money into the industry of $1.1B.
Products
249 Exchange Traded Products trading on the ASX and Chi-X – no new products launched this month, 2 single bond exposures matured
Trading value
ASX ETF Trading value remained high, but dropped back after record month in March – decrease of 48% month on month but still recorded 2nd highest trading value on record ($9.3B)
Trading value remain very high in April, albeit significantly lower than the all-time record of ~$18B set the month before. That said, at $9.2B trading was still the 2nd highest value on record, with Australian ETF investors continuing to use ETFs to express both short-term as well as long-term asset allocation views.
Performance
Gold mining exposures provided the biggest return in April. 
The merits of hedging were again demonstrated over April, with the AUD appreciating from US61.4c to US65.7c over the month. For example, investors who turned to gold in response to sharemarket volatility benefitted from the metal's strong rally. By comparison, an unhedged gold exposure over the month would have seen the benefit of the entire gold rally eroded by the rise in the AUD, with the unhedged gold bullion price actually declining by ~1% over April.
Much like March, April continued to show very strong flows into broad market Australian Equities (+$575m) and Cash (+$110m). However, significant inflows also went into funds providing short exposure. These inflows into short funds, alongside robust flows into cash ETFs, indicate that many investors remain bearish and potentially of the view that the April rally may be short-lived.
The largest flows this month came from tactical exposures: to Oil (+$185m) & Short US and Australian Equities (~$234m between them), the latter flows indicating that many investors are remaining bearish and feeling that the April equities rally may be short-lived.
Learn more
ETFs are one of the fastest growing investment vehicles in the Australian market. For BetaShares latest insights please visit our website and make sure you click follow below. 
---

Follow Ilan Israelstam's wires
---
---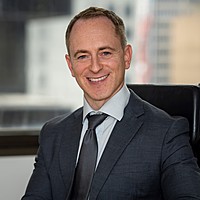 Co-Founder, Head of Strategy & Marketing
BetaShares
Ilan was a founding team member of BetaShares and is responsible for corporate & product strategy. Previously, Ilan worked for The Boston Consulting Group (BCG), one of the leading global strategy consulting firms.
Expertise