Market braces for big resource increase at Red 5
---
Red 5 has already turned trading screens green this year - and now investors are braced for a big increase in its 1.9Moz resource. Plus, Strandline hints at selling a stake in its large WA mineral sands project and South Africa Inc lines up to back Orion's base metals mine.

Gold's retreat to year-to-date lows is proving to be a testing time for the leading gold issues.
Because they have been priced for perfection for near on a year now, it has been US dollar gold price moves that have been determining their next share price moves.
So as the gold price weakens to its low for the YTD, so too have the share prices of the leading issues.
The only qualifier there is if the bigger goldminers have been able to break with the gold price move by coming up with some news worthy of a re-rating.
But such news has been thin on the ground in the last six months.
There are a couple of notable exceptions, including today's interest, the gold producer named after a go-getting personality trait, Red 5 (RED).
It was this space that mentioned Red 5 as one to watch back in November last year when it was trading at 6.1c. It has since move to 11.5c, a return its bigger brethren had no chance of matching during the same period.
They had no chance because Red's smaller scale always meant it had strong leverage to the upside from what was an unfolding story back in November – the potential for its King of the Hills (KOTH) operation to become a multi-million oz deposit capable of supporting a stand-alone processing operation at its Leonora location.
Red acquired KOTH in October 2017 from Saracen (SAR) which remains a Red shareholder.
At the same time, Red acquired the Darlot mine and treatment plant 80km to the north from South Africa's Gold Fields, with Gold Fields recently tipping out the 19% Red shareholding it received in the deal to a wide spread of institutions switched on to the unfolding KOTH story.
Mining continues at KOTH form the narrow high-grade veins, and increasingly bulk stopes, and is trucked to Darlot for processing.
It is a strategy that works but in an ideal world, KOTH would again be a stand-alone operation like it was back in the day.
The unfolding bulk tonnage potential – and what is found at regional targets - could make that happen, delivering sharply lower costs and production upside in the process.
Red is already part of the way there with its December 2018 announcement of an initial 1.88 million oz bulk mining mineral resource estimate at KOTH from a previously identified corridor of gold-bearing tension veins and stockworks along the granite/ultramafic contact, the so-called damage zone.
An updated resource estimate for KOTH is due to be released this quarter, with a maiden open-cut ore reserve estimate to follow in the September quarter.
Based on drill results since last December, the market is expecting the resource estimate to grow significantly.
Petra Capital said in a note last week that the recent "strong drilling results at KOTH are presenting Red with a number of upside opportunities".
"As well as helping to demonstrate the multi-million ounce potential of the deposit, broad zones of higher grade are allowing Red to rapidly transition the current underground mine plan toward lower cost bulk stoping," Petra said.
"These stopes are centrally located close to existing underground infrastructure thus require little operating or capital development and can deliver more tonnes at lower cost compared to the previous capital intensive high-grade narrow-vein stoping."
It has an unchanged 20c price target on the stock.
Strandline Resources
The market for junior resources companies turned for the better two years ago for a whole range of reasons.
But the upturn has not made the task of juniors with modest market caps raising the funds to get their projects in to production or to expand them any easier.
The answer has been to de-risk projects to the point where big licks of the required finance can be sourced by a sell-down of project equity and/or securing offtake agreements to bankroll a fund raising.
That is the point at which mineral sands developer Strandline (STA) has arrived at its big Coburn project in Western Australia.
Strandline has just released a definitive feasibility study in to the development which put the cost at $A207m-$A257m.
It is a big ask for a company trading at 10c for a $37m market cap, particularly as Strandline is also on the hunt for $US32m for its "starter'' Fungoni mineral sands project in Tanzania.
But critically for Coburn, the DFS broke it down to two potential development pathways - $A207m for a project producing a heavy mineral concentrate, or $A257m for a project that would produce final products.
That necessarily expands the number of mineral sands processors and consumers that could become involved in Coburn's development, said by the DFS to have a pre-tax NPV of $A551m and an internal rate of return of 32%.
It is something that Strandline managing director Like Graham made a passing reference to when announcing the DFS results.
"The ability to produce saleable products in both concentrate and final product form opens the door to a wide range of offtake and funding options for Coburn,'' Graham said.
Progress by Strandline in securing funding/offtake for Coburn is obviously going to be a major re-rating event for the company which most analysts currently estimate is being valued on its Fungoni project alone.
Apart from the bigger net it can now cast with the HMC or final product route at Coburn, Strandline's task of financing Coburn has been made all that much easier by the dramatic turnaround in mineral sands prices.
The world needs new developments in coming years to meet demand and while Strandline's Tanzania interests have world-class potential, it will be Coburn's Australian address that could make all the difference.
Orion Minerals
It was said here just before Christmas that it looked as if South African interests would be getting behind the plan by ASX-listed Orion Minerals (ORN) to become a mid-tier zinc-copper producer from its Prieska zinc-copper project in the country's Northern Cape province.
While that might have been obvious given Prieska's SA location, the bigger point was that Prieska had become something of a cause celebre for like-minded types in the country out to prove that they were serious about reviving SA's mining industry.
Against a backdrop of new mining laws and black economic (BEE) empowerment initiatives, it seemed the like-minded types were getting ready to demonstrate that a new era had arrived and that Prieska would be at the vanguard.
All that was on full display in this week's $8m capital raising at 4c a share by Orion, a 29% premium to its undisturbed market price.
More than that, the placement was part of a BEE ownership restructuring for Prieska at the project level, with a bunch of well-credentialled black South African investors joining them.
The fund raising will carry Orion through its bankable feasibility study which is close to completion.
Assuming a go-ahead on financing being arranged, construction at Prieska could start in the second half of the year, with first production to follow some 28 months later.
All that assumes the grant of a mining permit sometime soon, as expected.
An earlier scoping study estimated 43% all-in sustaining margins, and $A130m in annual after-tax free cash flow after steady state production is reached.
The study pointed to annual production of 70,000-80,000t of zinc and 22,000t of copper.
Again, all that assumes Orion pins down the $A300-$330m in peak funding required to get Prieska in to production. But as background to the placement demonstrated, "South Africa Inc'' is lining up to ensure it happens.
---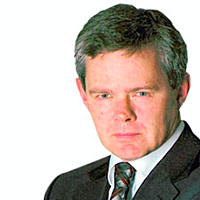 Principal
Independent Journalist
One of Australia's leading business journalists, Barry FitzGerald, highlights the issues, opportunities and challenges for small and mid-cap resources stocks, and most recently penned his column for The Australian newspaper.
Expertise