Macquarie: Market psychology in action
---
In this 12-part Cadence Investing Series, we discuss several aspects of the investment process and how it actually works in practice. Topics covered include market psychology and fundamental analysis, and aim to provide the reader with a first-hand view of how financial theory stacks up in real world situations.
-----------------------------------------------------------------------------------
We've written extensively about how we deal with the psychology of markets. Whilst it is nearly universally accepted to buy cheap stocks and sell expensive stocks, this simple concept can prove difficult to implement.
We thought it might be useful to examine an example, Macquarie Group Limited (ASX: MQG), one of our larger positions, where we have combined our fundamental approach with the process we use to scale into and out of positions to ensure that we are adding to winning positions and reducing losing positions.
Below is a diagram of the Macquarie Group Limited share price over the past ten years. This period includes the Global Financial Crisis (GFC), the period 'post' the GFC, the recovery from the GFC and, more recently, the growth in share price followed by a relative collapse in share price and, as we write this article (June 2018), a substantial recovery in the share price to over $100.
Macquarie Bank share price history
In March 2018, MQG announced a net profit of $A2,557 million for the financial year (up 15% on FY17). This profit reflects a growing business, a business expanding globally as well as a business consolidating an 'annuity' style revenue stream, having transitioned from 'one off' transaction style revenues.
If you look at the MQG share price in late 2015 where it was 'cheap but falling', market consensus has MQG earnings per share (EPS) growing at around 20% per annum or higher with a Price Earnings Multiple (PE) of around 10 to 11 times. When the stock fell below $60 in February 2016 MQG was trading on a single digit PE multiple and growing at around 20% per annum……put another way a very good Price to Earnings Growth (PEG) ratio.
Were it the case that share prices reflected fundamentals at all times, one would presume that approaching the full year record results period for MQG, the share price should also be approaching record highs. In fact, the share price had fallen 30% since MQG announced an expected record profit number.
What happened? Well, put simply, either things had changed dramatically with the fundamentals, or emotions had taken over.  To examine the types of emotions that may have entered an investor's psychology since the announcement of a likely record profit, we need only list some of the news headlines at the time and the thoughts that had been plaguing investors … 'China Growth Slows', ' Sub Prime Debt in China three times the size of USA', 'Fiscal and Monetary Policy of Central Banks fails globally'.
What happened? Well, put simply, either things have changed dramatically with the fundamentals, or emotions have taken over.
Bull and bear markets
I will let the reader pause to reflect for a moment to add your own dire prediction headlines and to try and verbalise everything that would, or could, be worrying you at the moment in relation to any investments you may have.
One way to think about a bear market phase, is a period when participants ignore all good news and focus solely on bad news. Or alternatively, a bull market phase is when investors ignore all bad news and focus solely on good news.
Of course these extreme perceptions are heavily influenced by emotion. We know rationally that there is always good news and bad news, good facts and bad facts present in the investing landscape at any given time.
What a fundamental investor would say is that the job of investing is simple, buy cheap stocks and sell expensive stocks. In practice this can prove very difficult since emotion plays a significant, and important role in the market. A stock price on any given day is trying to reflect not only current fundamental information but future fundamental information and the future in general. It also reflects a certain level of emotion in the stock or the market in general.
The Cadence Investment Philosophy
At Cadence, we started accumulating MQG at $24 after the GFC and have added to the position over several years. MQG was fundamentally cheap at $24. Both earnings and EPS have been growing significantly since the GFC.
As we can see from the chart however, the share price has had a number of significant and volatile periods since the GFC, explained more clearly by emotional reactions rather than anything to do with the underlying fundamentals of the business.
The fundamental investor's dilemma is that we know share prices reflect earnings growth (or deteriorating earnings) over the medium to long term, but in the short term the share price tends to move in an emotional and erratic manner.
The fundamental investor has two choices:
1) ignore the emotion of the market completely and rely solely on fundamental analysis, or
2) adapt the investment strategy to allow for the emotion of the market and to reflect the possibility that the fundamental analysis could be wrong or, that the market can become, and stay, irrational much longer than your emotions can tolerate.
This second approach is the approach that we adopt with our investments by combining both fundamental and technical research.
This means that as MQG rises from $24 to $84 where the stock was 'cheap and rising' we are adding to our position at the same time as earnings are growing. We then reduce our position from $84 all the way down to $58 when it was 'cheap but falling', reducing exposure to a falling asset whilst at the same time entertaining the possibility that our fundamental analysis could be wrong.
Whilst we are reducing exposure we are also conscious that if our fundamental analysis is right and the stock is in fact getting cheaper and cheaper we will once again have the opportunity to add to our position as stock fundamentals take over from the markets 'negative emotion'. This was the case with MQG and as it recovered we added to the position. Since that time it has trended up steadily to over $110.
 Of course many people would argue, 'why not just sit it out' or better yet 'double up to catch up' when the share price falls, such as in this example with MQG. The simple answer is we don't have that luxury, we do not have perfect vision of what the future holds fundamentally, nor do we have unique insight into how violently emotion and panic will grip the average investor. As the largest investors in our fund, this investment process is not a theoretical piece of literature but the risk adjusted way in which we run our and our clients' funds.
Volatility and 'whip-sawing' emotion is the 'natural enemy' of the investor looking to buy cheap stocks with an upward trending EPS profile but nonetheless has to be dealt with.
In the medium to long term, buying cheap stocks that trend in line with underlying earnings produces above market returns
In the medium to long term, buying cheap stocks that trend in line with underlying earnings produces above market returns. In extreme situations 'doing nothing' is not an option and as always we would never advocate 'doubling up to catch up', 'catching a falling knife' or 'standing in front of a moving train'. It is best to 'wait for the safe to bounce before you try and open it…!'
Buying MQG when fundamentally cheap and in an upward price trend may well prove to be the best risk adjusted return.
-----------------------------------------------------------------------------------
If you enjoyed the Cadence Investing Series please visit our website for all articles, eBooks and 56 Books To Read Before Buying Your First Stock.
---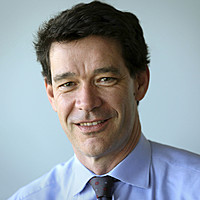 Managing Director and Portfolio Manager
Cadence Capital Limited
Cadence Capital strives to outperform the index and we invest our own money alongside yours. We believe that a combination of both Fundamental and Technical analysis, along with a disciplined stock entry/exit strategy, are key to investing success.