Market returns moderate in face of anaemic global growth
---
An observable theme throughout FY16 has been the continued buoyancy in healthcare, infrastructure and property trusts. The healthcare sector returns were supported by the defensive nature of earnings and favourable industry characteristics. Whereas the infrastructure and property trust sector returns were bolstered by investors seeking comfort in companies offering stability of earnings and dividend yields. The banking and financial services sector, despite offering high dividend yields at face value, continued to be weighed down principally by regulatory concerns around capital levels and broader concerns on the sustainability of financial leverage at the household level. Mining and energy sectors exhibited a return performance of contrasting fortunes over the FY16, sharp losses recorded in the 1H16 were moderately reversed in 2H16. Overall, it is evident that equity returns have moderated over the last year as global economic growth remains anaemic. Despite this backdrop, since its inception in March 2014, the Australian Equities Income Portfolio has achieved a compound annual return of 10.55% compared to the ASX 200 Accumulation Index of 3.0% over the same period.
---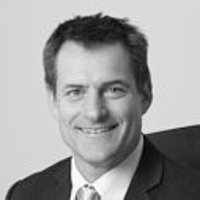 Chief Investment Officer, Asia Pacific
Canaccord Genuity Asset Management
Marcus Bogdan is Chief Investment Office of Canaccord Genuity Asset Management, and joined the business in August 2013. Marcus has a diverse range of skills and 20 years of experience in the Financial Services Industry. He started his career as an...
Expertise
No areas of expertise