Markets may ignore inflation but can't ignore cost rises with reporting season approaching
---
Local market started choppy before global trade buying pushed the market higher all day in relatively low turnover. Even a better than expected Q1 GDP growth data couldn't hold the AUDUSD. Markets were looking forward to weaker cycles in second half of 2021 as stimulus boosts fade and lockdown issues rise. We are on track for 11th consecutive week of aggregate weekly turnover below $40b. Energy and Utilities were the best green sectors with short covering pop while Tech and Health Care were the worst red sectors due to yield pressure.
Markets are getting clear signal that inflation is global and not going away anytime soon. The only thing transitory about inflation is the changing arguments against it. Central Banks have gone from no rate rise for years to unlikely to put up rates in 2021. QE tapering is now a matter of when in 2021. Supply side issues, pandemic waves and currency debasement are just some of the free kicks for inflation cycle. The only argument against it is that it is transitory. 
Costs are rising and history shows that they never come back unless there is an economic/market crash. If the best argument is that inflation will come back to normal growth range after a period of elevated range, well…that is as useful as an energy policy in Australia. We are going to see higher costs for corporates and that won't be transitory. Valuations are historically elevated and markets can't handle downgrades. July/Aug reporting season in the US will deliver earnings shock despite watered down expectations. 
Time will tell how the market reacts ahead of that cycle.
Let us run through the main data points released in the last 24 hours…
The IHS Markit India Manufacturing PMI fell to a ten-month low of 50.8 in May 2021 from 55.5 a month earlier and missing market consensus of 52.0, amid a harsh resurgence of COVID-19 cases in the country and its detrimental impact on the economy. Both output and new orders grew the least in ten months, while there was a substantial slowdown in the growth of input purchasing and another round of job shedding. May data continued to signal to lengthen supplier delivery times, with vendor performance worsening for the third straight month. The deterioration was linked to global shortages of raw materials and the pandemic. Prices data showed input cost inflation easing to a four-month low but remaining sharp and above its long-run average. Meantime, firms lifted their selling prices again to protect margins, with the rate of charge inflation solid but softening from April. Finally, the overall degree of optimism towards the year-ahead outlook for the output was at a ten-month low. Recovery fade is running into new pandemic wave restrictions.
Annual house price growth in the UK surged to 10.9% in May of 2021, the highest level since August of 2014, and well above market forecasts of 9.2%. On a monthly basis, housing prices were up 1.8%, after rising 2.3% in April. Meanwhile, average house prices surged to a new record of £242,832, up £23,930 over the past twelve months. ""Housing market activity is likely to remain fairly buoyant over the next six months as a result of the stamp duty extension and additional support for the labour market included in the Budget, especially given continued low borrowing costs, improving credit availability and with many people still motivated to move as a result of changing housing preferences in the wake of the pandemic. With the stock of homes on the market constrained, there is scope for annual house price growth to accelerate further in the coming months, especially given the low base for comparison last year", Robert Gardner, Nationwide's chief economist, said. Property bubble is global and it only goes south in a reflation cycle.
The annual inflation rate in the Eurozone accelerated to 2% in May of 2021 from 1.6% in April and above market forecasts of 1.9%, preliminary estimates showed. It is the highest reading since October of 2018 with the cost of energy expected to rise the most (13.1% vs 10.4% in April), followed by services (1.1% vs 0.9%), non-energy industrial goods (0.7% vs 0.4%) and food, alcohol & tobacco (0.6%, stable compared with April). The annual core inflation, which excludes volatile prices of energy, food, alcohol & tobacco is expected to edge up to 0.9% in May from 0.7%. The inflation topped the ECB's target of just below 2% but policymakers are expected to keep monetary policy unchanged next week. The ECB has said already it is expecting a spike in inflation on the back of base effects and temporary factors, warning that it may even exceed the central bank's target by the end of the year. Europe delivering reflation despite lockdown restrictions.
The annual inflation rate in South Korea increased to 2.6% in May of 2021 from 2.3% in the previous month and in line with market expectations. It was the highest inflation rate since August of 2017, as prices advanced faster for housing (1.1% vs 0.5% in April), restaurants and hotels (2.0% vs 1.8%) and transport (9.2% vs 6.4%). Meanwhile, food & non-alcoholic beverages prices slowed (7.4% vs 8.1%). On a monthly basis, consumer prices climbed 0.1% after rising 0.2% in April, also in line with market expectations. More evidence of inflation hitting global manufacturing hubs.
The Canadian economy expanded an annualised 5.6% on quarter in the first three months of 2021, slowing from a downwardly revised 9.3% rise in the previous period and below forecasts of 6.7%. The Canadian economy expanded 1.4% on quarter in the first three months of 2021, slowing from a downwardly revised 2.2% rise in the previous period but still marking the 3rd consecutive quarter of growth. Favourable mortgage rates, continued government transfers to households and businesses, and an improved labour market continued to support housing investment and household spending. Housing investment expanded 9.4% but rising input costs heightened construction costs. Also, household spending increased 0.7%, with the biggest increases seen for information processing equipment (+18.7%), major tools and equipment (+13.8%), and games, toys and hobbies (+25%). On the other hand, business investment in machinery and equipment fell 2.7%, because of a sharp decline in investment in aircraft (-98.7%), as a large number of used aircraft were disposed of through international exports. Export rose 1.5% and imports 1.1%. Canada is the most comparable country to Australia and it shows growth pop and fade is the global growth playbook.
The Gross Domestic Product (GDP) in Australia expanded 1.10 percent in the first quarter of 2021 over the same quarter of the previous year. The Australian economy advanced 1.8% qoq in the three months of March 2021, after an upwardly revised 3.2% growth in the previous period and beating market expectations of 1.5%. This was the third straight quarter of expansion in the economy, amid continued monetary and fiscal stimulus. Household consumption grew further (1.2% vs 4.5% in Q4), mainly driven by spending on hotels, cafes and restaurants, recreation and culture, other goods and services, and vehicles. Meantime, private investment growth accelerated (5.3% vs 3.8%), with machinery and equipment investment recording its strongest quarterly rise since Q4 2009, on the sustained improvement in business confidence and support from Government tax incentives. Net external demand contributed negatively to the GDP as exports rose less than imports. On a yearly basis, the economy grew by 1.1%, above pre-pandemic levels, after a downwardly revised 1% fall in the fourth quarter. Australia just delivered the best quarter with minimum lockdowns and maximum handouts. Get ready for the big fade for the rest of 2021!!!
Comments on US market last close… 
US market started positive and finished flat on rising inflation and tax rise worries despite US Fed speakers out in force to talk it down. RUSSELL +1.14%, DOW +0.13%, S&P -0.05% and NASDAQ -0.09%. Yields ticked up and USD ticked down. Oil moved on hope that OPEC gradually increasing supply will be absorbed by opening up economies. Not sure about that strategy as more lockdown than expected coming and the last 15% rise in Oil is based on the same thematic. Gold mainly flat while Copper had a fade. Energy and Property were standout green sectors while Health Care and Utilities were the worst. Gold continues to convert more doubters as believers in the inflation hedge play. Market will be looking for the employment data in the US over the end of the week and data deluge next week. US and China inflation data next week will be hot and may raise risk.
Deep Data Analytics offers tailored solutions (i.e. Macro investment signals to DIY investment models) to a variety of investors (i.e. fund managers, financial planners, financial advisers, accountants, SMSF and retail investors). If you are interested to find out more, feel free to contact via the website (VIEW LINK)
Full SUNSET STRIP report with end of day market stats are on the attached link.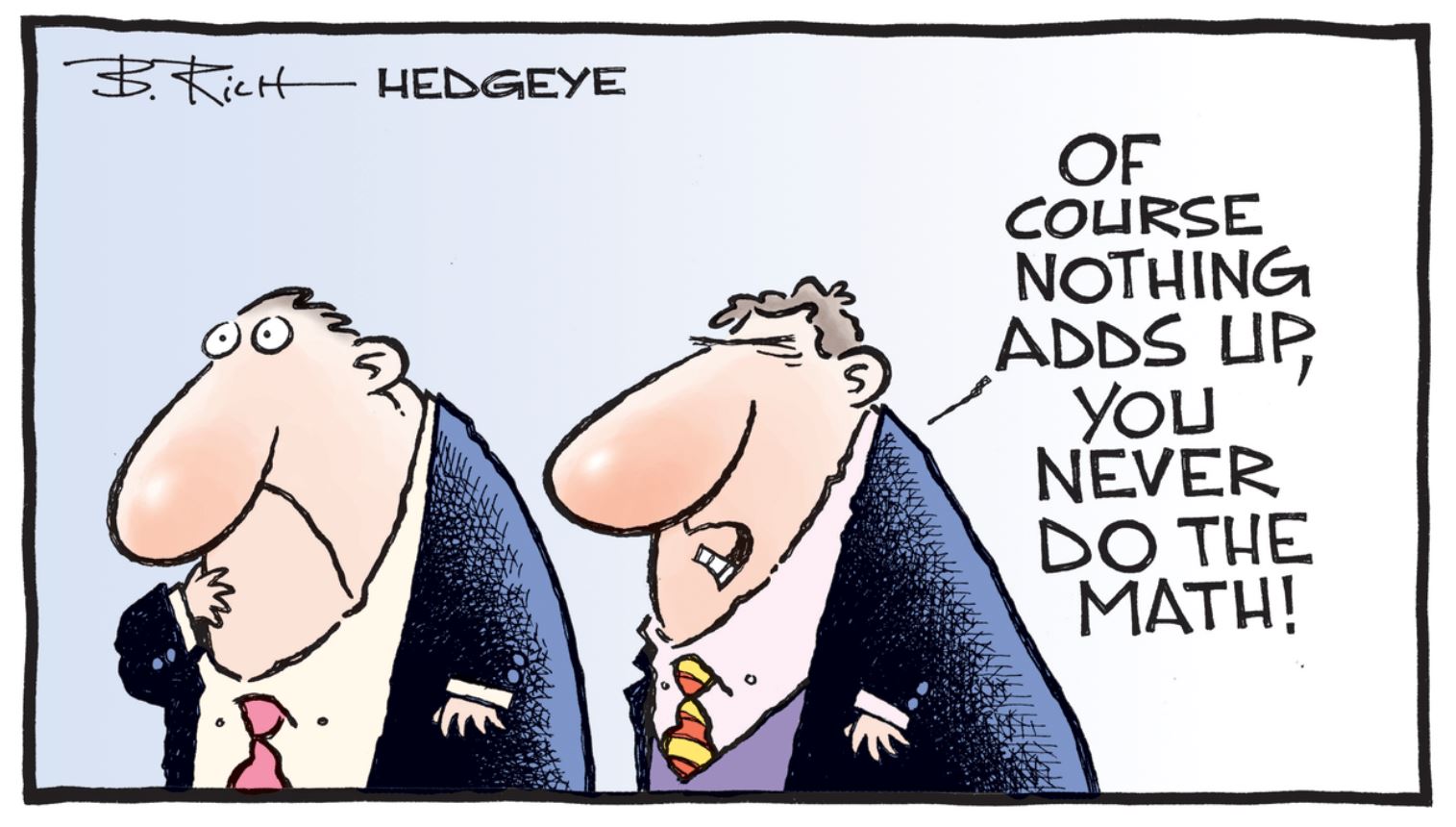 ........
Deep Data Analytics provides this financial advice as an honest and reasonable opinion held at a point in time about an investment's risk profile and merit and the information is provided by the Deep Data Analytics in good faith. The views of the adviser(s) do not necessarily reflect the views of the AFS Licensee. Deep Data Analytics has no obligation to update the opinion unless Deep Data Analytics is currently contracted to provide such an updated opinion. Deep Data Analytics does not warrant the accuracy of any information it sources from others. All statements as to future matters are not guaranteed to be accurate and any statements as to past performance do not represent future performance. Assessment of risk can be subjective. Portfolios of equity investments need to be well diversified and the risk appropriate for the investor. Equity investments in listed or unlisted companies yet to achieve a profit or with an equity value less than $50 million should collectively be a small component of a balanced portfolio, with smaller individual investment sizes than otherwise. Investors are responsible for their own investment decisions, unless a contract stipulates otherwise. Deep Data Analytics does not stand behind the capital value or performance of any investment. Subject to any terms implied by law and which cannot be excluded, Deep Data Analytics shall not be liable for any errors, omissions, defects or misrepresentations in the information (including by reasons of negligence, negligent misstatement or otherwise) or for any loss or damage (whether direct or indirect) suffered by persons who use or rely on the information. If any law prohibits the exclusion of such liability, Deep Data Analytics limits its liability to the re-supply of the Information, provided that such limitation is permitted by law and is fair and reasonable. Copyright © Deep Data Analytics. All rights reserved. This material is proprietary to Deep Data Analytics and may not be disclosed to third parties. Any unauthorized use, duplication or disclosure of this document is prohibited. The content has been approved for distribution by Deep Data Analytics (ABN 67 159 532 213 AFS Representative No. 1282992) which is a corporate approved representative of BR Securities (ABN 92 168 734 530 and holder of AFSL No. 456663). Deep Data Analytics is the business name of ABN 67 159 532 213.