Matsa - near term gold production
---
Matsa Resources, cashed up with liquid assets of ~$7.2 million, is working towards near term production at the Fortitude Gold Project, located in the Lake Carey Project in the Eastern Goldfields of Western Australia. Fortitude, which has an estimated capex of $1.2 million, will be funded internally and has the potential to provide over $5.2 million in free cash over the next twelve months to fund ongoing activities at Lake Carey, as well as over highly prospective copper projects in Thailand. Recent exploration in the broader Lake Carey Project area has returned very positive results, and highlights the exploration potential. Lake Carey is in the Laverton Tectonic Zone that also hosts a number of major operations, including Granny Smith and Sunrise Dam. The Thai projects are in the underexplored but highly prospective Loei-Luang Prabang Fold Belt, the host to a number of deposits including Phu Kam and Chatree. The results of exploration in Thailand to date have highlighted the potential for porphyry or skarn copper mineralisation. To read our full report on Matsa please follow the link below.
---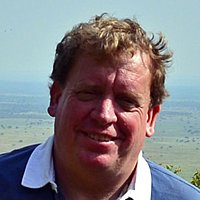 Senior Analyst
Independent Investment Research
Mark is a Senior Resources Analyst for Independent Investment Research, with a focus on junior and mid-cap listed resources stocks. With over 10 years as an analyst, following on from 17 years as a geologist, he has a good insight into the sector.
Expertise