Mayne Pharma - Emerging world leader in generic drugs
---
One reason I am bullish on Australia's pharmaceutical industry is that we now have two established companies with global scale headquartered right here that can be great training grounds for new talent. One is CSL. The other, less well known even though it's now a ~A$3bn company, is Mayne Pharma. That Adelaide-based company in its present incarnation - it's been around in one form or another since 1845 - got started in 2009 when America's Hospira sold the oral pharmaceutical division of the former Mayne Pharma to an ASX-listed drug reformulator called Halcygen. The 'new' Mayne Pharma has since hustled itself via numerous acquisitions into a significant player in generic drugs, where companies seek to make and sell off-patent products as cheaply as possible. Last month Mayne completed a transformative $652m acquisition of 42 products from Teva, which was selling to avoid antitrust issues related to its merger with Allergan's generic business. M&A is the aim of the game in generics right now, and the Teva deal suggests that Mayne Pharma knows how to play that game well.
---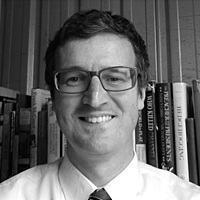 Founder and Senior Analyst
Pitt Street Research and NDF Research
I am an equity research professional who worked in stockbroking from 2001 to 2015. After 15 months doing investor relations I returned to equity research with the founding of NDF Research. With Marc Kennis I founded Pitt Street Research in July 2018.