Mayne Pharma Half Year Result - MYX lifts profits on generic drug purchases and lawsuit win
---
Pharmaceutical group, Mayne Pharma (MYX) has posted a better than expected 278% lift in half year profit to $72.7m. The more than doubling of its revenue and near quadrupling of its net profit was driven by the acquisition of a portfolio of generic US drugs in August 2016, together with a patent infringement settlement. Three of four business segments it operates recorded at least double-digit growth. Most of MYX's income was earned in the US. 
Profits were boosted by $26.2m from the settlement of a US patent infringement lawsuit filed against Forest Laboratories in December 2013. 
Of the four divisions it operates, its Generic Products Division (GPD) was not only the best improver but also the biggest contributor to both revenue and earnings over the half. GPD sales rose by 399% to $222.6m and gross profit was $125.8m, up 377% on 1H16. While the underlying business performed well, the major catalyst for the improvement was the US$652m spent last year to buy the US generic product portfolio from Israel-based Teva Pharmaceutical and Allergan plc. Since its 3 Aug 16 purchase, its Teva portfolio contributed US$100.5m to the division's revenue. 
Its second biggest earner – its Specialty Brands Division (SBD) - was its only business to post weaker revenue and profits. SBD markets and distributes specialty products in the US. Sales fell 38% to $26.8m while gross profit fell 31% to $26.1m. Results were impacted by the loss of market exclusivity on some Doryx products (drug treatment of certain infections). MYX acquired Doryx in February 2015 which was a driver of the division's results last year. 
The third biggest contributor to earnings was its Metrics Contract Services (MCS) unit. Sales rose 20% to $28.1 while gross profit lifted 25% to $15.4m. This unit provides contract pharmaceutical development and analytical services to third party customers globally and its success has been partly attributed to efforts to attract higher value, late stage projects. 
Mayne Pharma International (MPI) – its smallest business – posted a 10% lift in sales to $17.3m and a more modest 6% rise in gross profit to $3.8m. MPI sells branded and generic products globally, excluding the US. Australian sales were flat while international sales grew by 62% to $4.6m. 
MYX will not be paying investors a dividend for the half, choosing to preserve the Company's capital instead. March 2011 was the last time the group shared profits with shareholders via a dividend. 
MYX shares rose on the result. MYX reaffirmed its profit guidance for FY17. The US Dept. of Justice launched legal proceedings in against six companies (including MYX) over accusations of artificially inflating prices on some drugs. MYX does not believe this will have a material impact on earnings. 
---

---
---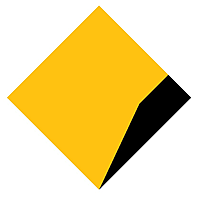 Online Stockbroker
Online Stockbroker
CommSec is Australia's leading online broker. CommSec has been committed to providing the best in online trading since 1995. CommSec helps make informed investment decisions with comprehensive market research, free live pricing and powerful...
Expertise
No areas of expertise