Media Worth Consuming – May 2018
---
Italian bonds gapped lower as bond dealers wouldn't bid on them. Moody's puts Italy on review for downgrade, it could fall below investment grade. Italian political parties considered asking the ECB for €250 billion of debt forgiveness. The Italian government bond sell-off is spilling over into the country's financial and corporate bonds.
Turkey, Argentina and Columbia are the most vulnerable emerging markets. Pakistan is expected to ask the IMF for a bailout within months, it's FX reserves are down a third in a year. Fitch sees risks for emerging markets after debt goes from $5 trillion to $19 trillion in 10 years. Bahrain is set to exceed 100% debt to GDP next year. Could the twin deficits lead to the US having an emerging markets style debt crisis?
The same mistakes are being made with US mortgages again but this time the US government is guaranteeing no money down, sub-prime mortgages. How a dentist racked up over $1 million in student loans. Moody's has $2 trillion of global corporate debt rated B1 or lower. CLO volumes are up but their quality is down. The pope criticised credit default swaps. Australia, Canada and Sweden largely avoided the last crisis but may lead the next one. The EU released a proposal to securitise sovereign debt. The ECB eases stress tests so that Greek banks can pass.
Tracking a bond index is far harder than a stock index. What's your definition of impact investing? Shares not in smart beta portfolios have outperformed those in it. Successful investing isn't complicated, but it is difficult. Restructuring advisers are hiring for what they see coming. Toys R Us looking at $348 million in restructuring fees on $5 billion of debt. US margin debt is up and cash balances are down.
This cycle's tech bubble is arguably bigger than 2000. Elon Musk is increasing his margin loans on Tesla shares. Massive subsidies are required to get consumers to buy or lease electric vehicles. Mountains of discarded share bikes illustrate China's problems with capital allocation. GE's decline was driven by sloppy capital allocation.
Politics & Culture
Capitalism makes people more generous than socialism. "Real Socialism" has been tried and it was a disaster. Satirical: Stalin was one more purge away from Communist Utopia. The end result of Socialism - Venezuelan's raid a truck whilst the driver lies dying. The 20th century proved Marx wrong and Hayek right. Stanley Druckenmiller on cleaning up capitalism. Professional renovators and house flippers are a good example of capitalism at work.
A UK judge jails Tommy Robertson for reporting on a rape trial and bans the media from reporting it. How Edward Snowden has changed the world. Twitter is shutting down accounts for posting facts it doesn't like. The lawyer leading the fight against discrimination against men. Masculinity isn't a mental health issue.
It's not just Christians and Falun Gong, the Chinese government is torturing, imprisoning and brainwashing Muslims too. You're not a bigot for believing your religion is the true religion. Criticisms of Chick-Fil-A and its Christian ethics are full of double standards. US man jailed for three months after Burger King employees wrongly accused him of paying with a fake $10 note. Woman denied toilet access poops on the floor and throws it at a burger chain employee. There's good reason for Starbucks to restrict its toilets to paying customers.
Hungary protects itself by building a fence inside rather than on its border. Some obvious but ignored points about the "protests" in Gaza. Strategies to get around Labor's proposed franking credit changes. The grey area of hacking and attacking hackers. The accusations against Robert Muller.
Economics & Work
Stealing wages should be prosecuted like other forms of theft. Cash wages are rife in the hospitality industry. Another celebrity chef is accused of underpaying staff and keeping the tips for himself. American businesses should quit whining and either pay more or spend more on training. Seattle passes a $250 per employee tax on medium and large businesses.
Wage subsidies and earned income tax credits are better than universal basic income. Finland's UBI experiment saw many recipients dropout when a looking for work test was applied. A podcast explaining what a jobs guarantee would look like. Strenuous work linked to men dying earlier but not women. Japan has higher labour participation than the US, even though it has worse demographics.
For more economic growth and less inequality, break up monopolies. The problem with monopoly companies is illustrated by the racket that is the ticket selling market. The winner of the John Bates Clark medal uses economics to fix real world problems. How luck creates luck and why mega authors sell more than their pseudonyms. The maths behind viruses and vaccinations.
Miscellaneous
American teen ordered to pay $36 million in damages after starting a forest fire. Higher temperatures drive installation of air conditioners, which drives pollution leading to higher temperatures. The technology turning sand into soil and making desert farming possible. Pluto is arguably still a planet.
One downside of the "sharing" economy – a spike in sexually transmitted diseases. In 33 US states it is legal for police to have sex with people they detain. How to make a really bad chart. If you want to grow what you know, start by admitting what you don't know. "Self-driving" Uber ran over a pedestrian because it relied on a human to hit the brakes.
---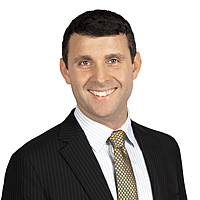 Portfolio Manager
Narrow Road Capital
Narrow Road Capital is a credit manager with a track record of higher returns and lower fees on Australian credit investments. Clients include institutions, not for profits and family offices.
Expertise