Medibank Half Year Result - MPL margins squeezed as spending lifts but policyholders fall
---
Medibank Private (MPL) reported small increase in profit over the first half of the 2017 financial year which was helped by strong investment returns. Underlying profit did increase by 1.9% to $231.9 million but lower new policyholders and margins impacted the result.     
Health Insurance revenue lifted by 1.2% to $3.1 billion however it was not enough to offset the new expenses from its I.T. system rollout. A fall in new client policy sign ups also caused profit to fall 8.2%. Margins in its health insurance unit fell from 17.2% to 16.9%, even with improved hospital contracts over the term, as insurance claims increased by 2.8%. MPL has improved its product offering by providing more transparency in regards to policy coverage, lifting its dental coverage, changing its product mix to meet customer needs as well as offering greater advice for policy holders. 
The market expected to see a lower revenue from MPL's Complementary Services Unit because it sold off underperforming parts of the business. Complementary Services revenues fell by 7.1% while profit of $17.3 million was boosted by 88% due to the sale of the Workplace health and travel doctor services. The reason MPL's Net Profit beat market expectations was the positive market return from investments listing a 3.3% lift in total returns. The total net investment income lifted to $76.8 million. 
Over the last year, Medibank has increased its operational expenses and used the funds to upgrade its customer website and mobile app while also refurbishing its physical stores. As a result, overall operating margins for Medibank sits at 7.7%, down from 8.1%. MPL said it expects its health insurance operating profit for FY17 to be approximately $490 million. 
Medibank said it will pay an interim dividend of $0.0525 to be paid out on 29 March 2017 with the ex-dividend date on 7 March 2017.   
For more Reporting Season coverage, please visit https://www.commsec.com.au/reportingseason
---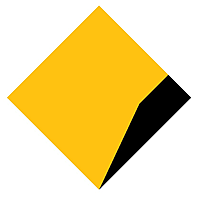 Online Stockbroker
Online Stockbroker
CommSec is Australia's leading online broker. CommSec has been committed to providing the best in online trading since 1995. CommSec helps make informed investment decisions with comprehensive market research, free live pricing and powerful...
Expertise
No areas of expertise