Meet Shayne: The adviser with a stomach for volatility and a black belt in karate
---
There's no question we're in for a rocky ride in share markets at the moment, but financial adviser Shayne Sommer believes now is not the time to jump.

"There's a reason why rollercoasters have safety straps - it's to stop you jumping off at the wrong time". 
You haven't made a loss unless you sell your stocks and both growth and defensive assets have their roles to play in the overall picture of your portfolio.
Perhaps her ability to roll with life, challenge herself and look beyond the minute comes from her previous career in karate. The martial arts aficionado has a second dan black belt in karate and is currently working towards a black belt in Hapkido. 
Her foray into the world of financial advice was accidental. 
Shayne was looking to transfer her administrative skills from professional karate and found herself working for Shadforth Financial Group. By the time the Global Financial Crisis hit, she was working in client relationships and loved seeing the growth in clients' confidence from receiving financial advice. It spurred her on to study financial advice and she's still working at Shadforth today as a financial adviser, alongside some of the people who mentored her.
Shayne believes there's no reason why finance can't be engaging and relatable - and if you don't believe that, then you should have a read of her finance fiction. It's just one of the many side ventures Shayne has taken on to help others understand and enjoy finance. She has also worked on Financial Wellbeing programs and contributes to the FPA Certified Financial Planner designation, the CPA program and is a casual lecturer with Charles Sturt University.
In this Meet the Adviser, Shayne discusses her approach to some of the biggest client concerns, her approach to investing and how she splits her investments.

Financial Adviser Profile
Name: Shayne Sommer
Company: Shadforth Financial Group
Licensed through Shadforth Financial Group
Years working as an adviser: 5
Investment goals: Invest in line with my values and achieve an appropriate risk-adjusted return to support my lifestyle.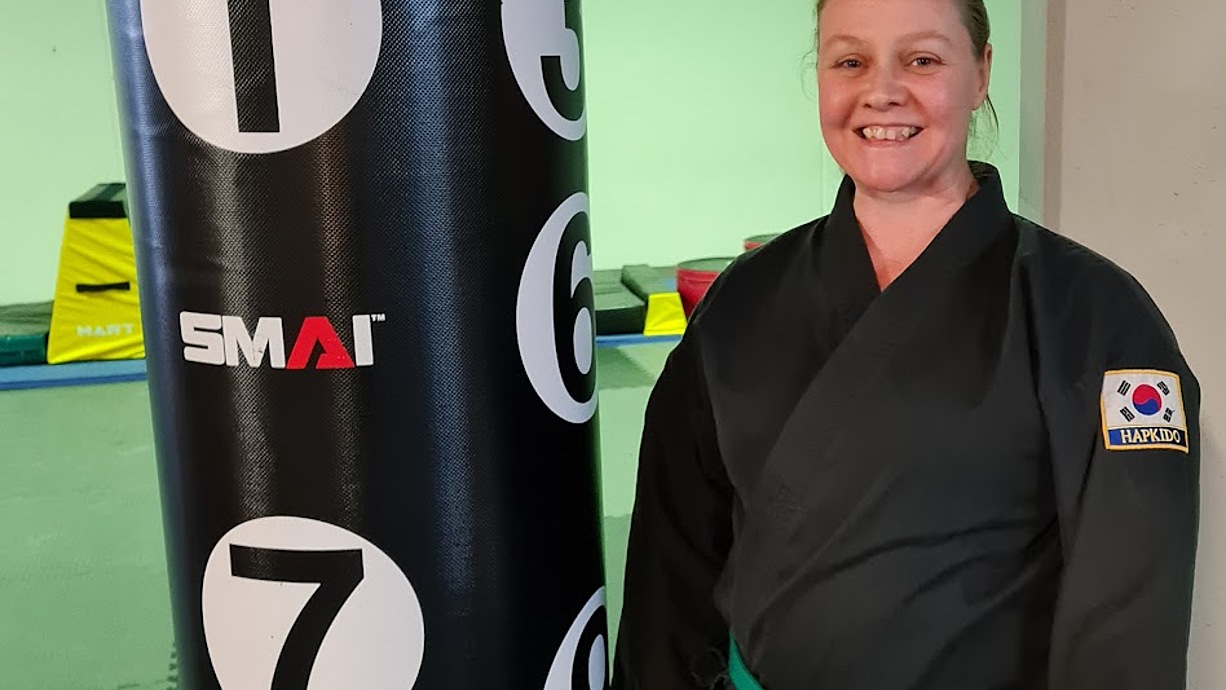 Why did you choose this profession and how did you get started as a financial adviser?
I started in financial planning fortuitously after a career in martial arts. Martial arts is contract based with a lot of travel and involves sports management. I could see cross-over with administration roles and started off with an administration role at Shadforth.

I chose to stay in the industry when I observed the difference financial wellbeing and confidence made to our clients' lives. 
During the GFC, I had moved to client relationships and could really see the difference between the first call the client would make and their confidence after having their first meeting.
I'm still with Shadforth today and am lucky to work with some of my mentors from the earlier days. In fact, I sat for the FASEA exam with two of my mentors and we all checked our results together in my office the day they were released. There was a lot of cheering in that little office that day.
Do you have a particular speciality or what types of clients do you mostly work with?
I work with both accumulation and retiree clients – having a depth of clients means I can help people at all phases of their financial journey, and share others' success stories and strategies as they become relevant over time.
Can you share a bit about your process for building portfolios and selecting investment products? (including what makes a product stand out to you)
The appropriate split of growth and defensive assets is imperative; from there, investing in line with clients' values is important to me.
Can you share two of your "go to" funds with us? 
I prefer an 'evidenced-based' investment approach, often I will utilise funds with this philosophy such as those provided by Dimensional Fund Advisers. Diversification is a particularly important part of my strategy with clients and selecting funds based on the client's individual needs and circumstances. 
How would you describe your personal investment philosophy?
I'm an evidenced-based, well-diversified investor, with a 'long term' focus. I typically hold broad exposures rather than individual shares.
Could you please share your top three holdings in % terms in your personal portfolio and tell me a bit about why you hold each of these positions?

34% Australian Shares
37% International Shares
14% Property
I have a long time horizon to retirement, so I have time to ride out market fluctuations, and can afford to be growth-orientated. Diversification is also key to my strategy across asset classes.
I use the Dimensional Funds within my own portfolio, including their sustainable offerings.
Could you tell me about your worst investment? How did you deal with this falling position or fund?
I once invested in a 'trendy new' fund via my superannuation, that had a very unique investment approach – turned out it wasn't a very fruitful approach! I only invested a small portion into the fund, and held it until I could sell at a minimal loss.
Can you share one of your favourite client success stories?
My favourite success stories are where I've met someone unsure about their position, and we've demonstrated that knowing the position is better than not knowing their position, even if they aren't as good a position as they had hoped in the first instance.
At least then we have a baseline to start from, and continually improve. Observing my clients grow in wealth and knowledge is the most rewarding part of my role.
I love it when clients send me pictures of their renovated home, new vehicle purchase or amazing holiday pictures that we've helped make happen together over time.
What two conversations are you most frequently having right now with clients? And what is your answer to these questions?
"There's a reason rollercoasters have safety straps – it's to stop you jumping off at the wrong time" – with market volatility, we need to remember the roles growth and defensive assets play in portfolios. 
Yes, it's hard to watch the portfolio value go down, but we know we haven't actually made a loss until we 'sell' the position, so staying in your seat is the best course of action. Particularly when we've factored in enough defensive assets to fund pension payments so there's no need to sell, or if in accumulation, you can't use the funds anyway, so hold that position and ensure you're still on the ride for the upswing. If you jump off, you may miss the upside altogether.
"Investing never feels like it looks" – everyone logically wants to buy low and sell high. But emotionally, it can be another story. 
Investing means riding the ups and downs, and often the logic of buying in down times doesn't feel right for some people. Stomaching volatility is part of the investing experience when utilising growth assets in portfolios.
What are the two most common mistakes you see in the portfolios that you inherit and how do you go about fixing them?
The most common things I assist clients with initially is increasing the diversification of investments within their portfolio – many of them have a handful of concentrated shares in either one industry or market, and their holding themselves back from other opportunities.
Also, looking at the structures clients are utilising can make a difference to their affairs, as well as applying a strategy lens to their affairs – defining why a particular structure or investment is held, and if it is currently effective for them, or something that could be improved.
Can you share a personal passion or ambition you have for your future? 
I'm a devoted student of the Korean martial art, Hapkido. 
Before entering the finance industry (in 2014) I was a martial artist full time in the art of Karate, and was successful in attaining my second dan black belt. My karate training ceased when my son arrived nearly 10 years ago. Once he was old enough, our family returned to the martial arts space and now we all enjoy training together. My goal is to attain my black belt in Hapkido.
I also love to write and have been writing romance fiction with a twist - it always has a lesson about money. You can read some of my work on Vanessa Stoykov's website. There's no reason lessons about finance can't be fun.

Are you enjoying Livewire's Meet the Adviser series?
If you enjoyed hearing about Shayne's investing journey, please give this wire a "like." And if you know someone who might enjoy the article, why not send them the link.

You may enjoy reading more of our Meet the Adviser and Meet the Investor interviews.
We are looking forward to hearing from more financial advisers in 2022. If you are interested in being profiled in our next Meet the Adviser series, click here to drop us an email.
........
Shayne Sommer is a representative of Shadforth Financial Group Shadforth Financial Group Limited | ABN 27 127 508 472 | AFSL 318613 This is general advice only and does not take into account your financial circumstances, needs and objectives. Before making any decision based on this document, you should assess your own circumstances or seek advice from a financial adviser and seek tax advice from a registered tax agent. Information is current at the date of issue and may change. Part of the IOOF group