Mixed commodity picture leaving local market subdued
---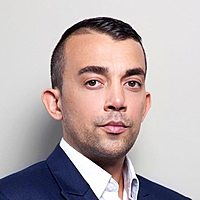 Tristan K'Nell
tknell@ccz.com.au
another low turnover session and one of my main concerns for whole month of July. While we have seen the market bounce back after Brexit there has been a genuine lack of conviction. Ahead of reporting season with a number of uncertainties still plaguing us worldwide proceed with caution in August.
Around the market, energy stocks continuing to feel the brunt of crude's volatility and are an area of major uncertainty moving forward. Crude again overnight, WTI down 2.3% & Brent 3.34% with analyst price targets being slashed and concern mostly mounting on over supply with data again continuing to be very poor. Crude could easily fall under $40 in the coming week. Today local miners feeling the pressure Beach Energy (-3.31%), Origin (-2.58%), Oil Search (-0.84%), Santos (-1.86%) and Woodside (-0.17%) all in the red.
Holding the market up was the resource sector continuing its big bounce from yesterday with another solid day of trade. Fortescue receiving several broker upgrades to compliment a pleasing production update yesterday. The majors BHP (+1.08%) and Rio Tinto (+2.48%) also profiting from spot Iron ore bouncing higher and there ADR's trading higher on overseas exchanges. There were also reports that BHP will charge up to $1.3 billion to cover the costs of the dam disaster at the Samarco iron ore mine in Brazil from last November.
Also pushing higher were the gold stocks after some underperforming in the recent week. Newcrest (+4.41%), Northern Star (+8.07%) and St Barbara (+6.84%) making some good gains.
The financials were a mixed bag with the only outperforming being Macquarie Group with the investment bank expecting profit to be broadly in line with its record $2.06 billion profit from last year with Asset Management, Corporate & Asset Finance performing strongly. A standard but consistent update from the investment bank well on track to match last year's result but like the other big banks in the sector still face over issues over tighter regulation ahead. Macquarie (+1.17%) but well off morning highs as were the others. It will be interesting to track the banks ahead of the RBA decision next Tuesday.
---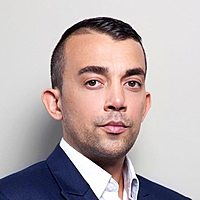 Market Analyst / Business Development Manager
tknell@ccz.com.au
Tristan has over 12 years' experience in the stockbroking industry, starting out in a dealing role at Andrew West Stockbroking and was recently the Head of Trading at Quay Equities. Tristan is RG146 qualified and is an accredited level 1 and 2...
Expertise
No areas of expertise