5G and the mobile adoption curve
---
One of the most prevalent trends over the past 10 years has been the growth in internet data demand, as demonstrated by Cisco Systems' visual networking index (VNI). According to Cisco, internet data demand will reach 278 exabytes per month in 2021 (compared to 96 exabytes per month in 2016 and 31 exabytes per month in 2011) and will grow at 23% CAGR from 2016 to 2021.
A key consequence of this is the future need for communications infrastructure investment, the majority of which will be privately funded. Communications infrastructure embodies the facilities and networks employed to transmit and receive information by electrical or electronic means. It is typically represented by physical assets such as copper and/or fibre optic cables (onshore and offshore), wireless towers and data centres.
Communications infrastructure is very well represented in the global listed infrastructure universe, particularly in wireless tower stocks. Wireless towers facilitate mobile telephony by providing access for antennae and electronic communications equipment on a radio mast (typically galvanised steel) or other raised structure (e.g. rooftop). Mobile telephony is expected to be the strongest source of internet data demand, with Cisco formulating it will account for 63% of all internet traffic in 2021 (up from 49% in 2016).
This is driven by:
•             ongoing smartphone penetration around the world: and
•             increase in bandwidth and capacity as mobile technology transitions to 5G.
Walk down any street, enter any restaurant, sit on any bus, and you are sure to find people on their mobile phone. Whether it's messaging, surfing the internet or watching video, the mobile device is now a ubiquitous fixture of modern living – and this ignores future possibilities such as 'internet of things (IOT)' (i.e. interconnection via the internet of computing devices embedded in everyday objects such as a car, TV, street lights, etc).
With ever-increasing mobile internet data demand, there are two primary ways of adding capacity to a network:
•             buy more spectrum and/or make spectrum more efficient; and/or
•             densify a network by adding more wireless towers.
As highlighted by GSMA : 'With more than 5 billion unique mobile subscribers at the end of 2017, mobile has a greater reach than any other technology'.
Benefiting from these underlying themes, the global listed infrastructure asset class is in a unique position to participate in this growth with wireless tower companies well represented in both developed and emerging markets. It offers an important point of difference when considering listed global infrastructure as a portfolio allocation option.
We expect listed wireless mobile tower stocks will offer both developed and emerging markets investment opportunities:
Developed markets opportunities will present via the transition in mobile technology, namely the transition from 4G to 5G.
Emerging markets initial investment opportunities will present via increased mobile penetration, with evolution in developed markets (such as 4G to 5G) eventually cascading through to EMs.
Communications infrastructure and mobile wireless towers companies offer a relatively defensive alternative way to participate in increasing global data demand. Active management remains important to appropriately position a portfolio in high quality companies, presenting the strongest infrastructure characteristics such as earnings certainty, inflation protection, high operating margins and sustainable growth.
---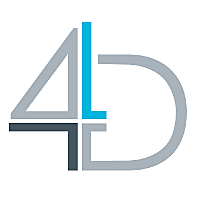 4D Infrastructure is a boutique asset manager investing in listed infrastructure companies across all four corners of the globe. It was established in partnership with Bennelong Funds Management in April 2015.
Expertise