monetary policy....or is it social policy?
---
Good morning, the Reserve Bank maintained its interbank rate at 1.5% with the accompanying statement giving no real clues as to any change of tack by the board.
For some time I have argued that interest rates which are persistently too low are disinflationary and that pushing them higher will add more to the popular asset base and hence wealth effect than it will erode the position of debtors. That this cannot be done entirely pain free is evident although it would appear that most of the monetary policy of the key central banks in the period since 2007/2008 has been aimed at making sure nobody gets hurt. In doing so, as we all know and hopefully acknowledge, all that has happened is that we have ridden ourselves ever deeper into the valley of debt.
If there is one thing holding the monetary authorities back from normalising the interest rate structure, it is fear of social consequences. The extremely long period of low interest rates has lowered the debt service ratio and there are many unanswered questions as to the robustness of debtors, should the costs of debt servicing begin to rise. The US is better protected than most other countries as the mortgage system is built on the 30 year fixed rate model. Shifts in short term rates have less impact on net disposable income than they do over here where mortgage rates rise and fall at the whim of the commercial banks.
---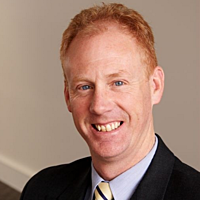 Director
Joseph Palmer & Sons
Alex Moffatt has almost 40 years' experience dealing in equity, debt and currency markets in Australia, the UK and USA. He has worked at several companies in the wealth management industry, including Schroders in the UK. A director of Joseph...
Expertise
No areas of expertise