More double-digit returns for Microsoft?
---
Satya Nadella, 51, who joined Microsoft in 1992, was made the company's third CEO in 2014, as co-founder and first CEO Bill Gates resigned as chairman. At the time, the software giant was criticised for missing out on the mobile revolution, and Microsoft's share price had idled for more than a decade.
The Nadella era is so far proving to be one of the most dynamic in the history of Microsoft, especially in terms of its stock price. The company founded in 1975 recorded an adjusted net profit of US$30.3 billion in fiscal 2018, an increase of 18% on the previous year. This profit was built on sales of US$110.4 billion, 14% higher than a year earlier and 27% higher than in 2014. The share price of the company has tripled since 2014.
On December 31 just gone, Microsoft was the world's most valuable company.
Ironically for a company that is a household name and offers many consumer-targeted products such as Windows PCs, Xbox and its Bing search engine, Microsoft's successes are built on its two business-oriented divisions, which have expanded sales at double-digit rates in recent years. One is the business-focused or 'Productivity' division, which generated 37% of Microsoft's operating profits in fiscal 2018. The other is the 'Intelligent Cloud' division (including its rapidly growing Azure hyperscale public cloud), which pulled in 33% of operating profits in fiscal 2018. The segment aimed more at consumers is known as the 'More Personal Computing' division.
We estimate that 80% of Microsoft's profits are sourced from businesses. The Windows PC operating system remains critical to business operations globally. Microsoft Office has a 90% market share on office 'productivity' software globally. Microsoft's data-centre software products are deployed globally enabling ecosystems of third-party applications and further protected by the high cost and risk of switching to competing products. Microsoft is the second-largest vendor after Amazon Web Services in the rapidly growing public cloud market. Such holds on business are what make Microsoft a compelling long-term investment.
To be sure, much of Microsoft's success in cloud and enterprise software is due to investments and decisions made in the era of CEO number two, Steve Ballmer (2000-2014). So all the credit can't be attributed to the Nadella era (or Nadella). The sales growth of the More Personal Computing, which is still too large a market to overlook, has been more challenging as households have increasingly opted for smartphones and tablets over replacing their home PCs. The growth rate of the cloud and business software businesses is expected to slow over time.
But while the cloud and business software markets stay strong, Microsoft is investing to benefit. The 11% annual revenue growth across Microsoft's Productivity and Intelligent Cloud segments over the past three years, as More Personal Computing sales shrank at a 0.9% annual rate, show how Microsoft is shifting away from its PC-centric beginnings. This profitable shift towards businesses will epitomise Microsoft's Nadella era and, most likely, well beyond.
Steadier streams
Microsoft under Nadella, so far at least, is noticeable for how the company is more reliant on selling pay-for-use services that are often tied to multi-year contracts, rather than on product licences for software, where payment is upfront.
Other noticeable things Microsoft has done in the Nadella era are takeovers to acquire networks and intellectual capital. In 2016, Microsoft bought LinkedIn for US$26 billion. In a reversal on its pre-Nadella era stance against open-sourced software, in 2018 Microsoft paid US$7.8 billion for GitHub, an online code-sharing platform used by more than two million businesses and developers to write, store and share software. In 2014, Microsoft paid US$2.5 billion for Mojang, the publisher of the Minecraft video game, to bolster its gaming business. Other focuses have been spending discipline, ensuring privacy and cybersecurity, and exploring the opportunities presented by artificial intelligence and the internet of things.
Amid all these efforts, Microsoft is posting impressive results for an established tech company. For the first quarter of fiscal 2019, Microsoft posted a 19% jump in revenue to US$29.1 billion compared with a year earlier, as revenue from the Intelligent Cloud division surged 24% while sales from Azure soared 76%. Net income for the quarter jumped 34% to US$8.8 billion.
To the benefit of investors, the Nadella era is becoming synonymous for such double-digit earnings-per-share growth.
Further insights
We believe that successful investing is about finding, and owning for the long term, companies that can generate excess returns on capital for years to come. Find out more
---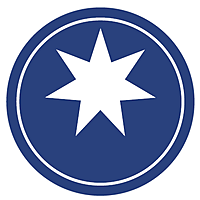 Magellan was formed in 2006 by Hamish Douglass and Chris Mackay, two of Australia's leading investment professionals. The company specialises in global equity and listed infrastructure assets.
Expertise