Navigating the Small Cap minefield
---
Perennial Value Smaller Companies has had its fair share of disappointing investments over the years, but we have used these disappointments and experience to build rules and cross-checks in an effort to reduce poor investments going forward. 
To illustrate, we looked at those industrial stocks in the Small Cap Index which had large falls (>25%) during the October to early February period. We then filtered down to those stocks that not only entered the period on PE's which are at a premium to market (>16x FY17) but also experienced downgrades to consensus earnings during the period. We are not saying that some of these companies aren't great businesses, indeed some have delivered excellent returns over the years. We are just focusing on the most recent period and which rules were useful in helping us avoid them.
Rule 1 - If insiders are selling (or buying) then we should too
One of the signals we monitor is on market Director trades as outlined in the table. This may seem a little simplistic, but if management are selling a material amount of stock then at the very least they have found something better to do with their money (and perhaps we should also). This one simple rule helped us to avoid five of the nine stocks in the table. On the positive side it was Director buying in Mayne Pharma (post the sell-off) that caught our eye.
Rule 2 - Be cautious when the PE multiple is above the market multiple
When multiples are high (in our example above the ex100 long term average of 16x) the share price fall can be severe even for small changes to earnings (eg. Isentia, Monash and Mayne Pharma). For stocks such as Aconex, our value process precludes us from investing as the PE ratio remains high in our forecast period. While this strict discipline means we sometimes miss good investments, it also protects our downside in stocks such as Aconex when they disappoint.
When stocks have a high PE ratio one year out but this falls below market in our forecast period they are eligible for investment. For this to occur very high growth rates are forecast so we are extra cautious and if we perceive any risks to the high growth assumption we avoid that stock. As an example Bellamy's growth became more risky post changes to Chinese regulations as did Isentia post their many acquisitions. In our minds these risks were not captured in the high valuations.
In the case of Ardent Leisure, we clearly couldn't  foresee the Dreamworld accident, however we exited in August when the PE became too high as per our investment process. A high PE ratio is just one filter (and a fairly crude one) therefore we do not use it in isolation.
Rule 3 - Wait for new management teams to deliver tangible evidence of a turnaround
Management changes in small caps make us nervous. From our sample, the CFO of Aconex retired while at the end of the period the CEO of both Bellamy's and OFX Group were replaced. In the case of OFX, we had monitored the performance of CEO Richard Kimber since his appointment in June 2016 as well as holding several meetings with the management team. The strategy sounded sensible, albeit not without risk, hence we preferred to watch and wait for signs of success before investing. In this case our patience served us well.
Rule 4 - Don't fight the macro
When the variables that impact a business are readily available it makes sense to incorporate them into your process. In the case of Monash, the IVF data had been weak for several months, while the impact of Brexit on UK corporate confidence was well documented. Thus some weakness for Aconex, GBST and OzForex was anticipated. We prefer to wait on the sidelines if these variables are not captured by market estimates.
The above group of rules are by no means an exhaustive list of the rules we use however they have proved useful for these examples. One part of our investment process we haven't focused on is cashflow and balance sheet analysis two characteristics which we will elaborate on in future articles.
---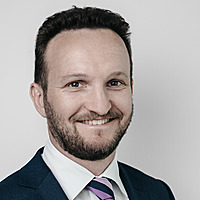 Head of Smaller Companies and Microcaps
Perennial Value Management
Andrew commenced with Perennial Value in July 2008. Prior to joining Perennial Value, Andrew was Head of Research at Linwar Securities, a boutique broker specialising in smaller company research. Andrew joined Linwar in 2003 and during this...
Expertise