NBN and beyond: are returns of Australian Telcos under threat?
---
The NBN rollout continues to change the dynamics of Australia's telecommunications industry, with slower revenue growth leading to increasing competition across the sector. And in an environment where even Telstra has recently reduced its dividend, is the Australian Telco sector still one worth investing in?
While Australians use services provided by Telcos every day – landlines, mobile phones, the internet, streaming services, pay TV – as an investment, they are often not that widely understood.
And just like the speed of technological evolution, the Telco industry is also undergoing rapid change in Australia.
In this two-part series on Australia's telecommunications sector, Nigel Hale, Senior Equities Analyst at Investors Mutual, begins by sharing his thoughts on the sector's outlook, the impact of the NBN, and where investors can find the best investment opportunities.
Thank you for your time, Nigel...can you tell us how you came to specialise in the Telco sector?
Software development has been a hobby of mine since I was a teenager, and I also had a keen interest in anything related to business. My undergraduate studies were in Finance, with a major in Business. So while I started my career in the finance industry, I actually found that the business world needed better software, and so I ended up developing software for a financial planning group.
I started at IML in 2008 – at what was a very interesting time, with the GFC in full swing – to develop the investment team's dealing software, before becoming an analyst in the investment team after around 12 months. Given my background, analysing such a technical sector from an investment perspective really made sense to me, given my passion for software engineering and computers.
OK Nigel, so what does an investor get access to when investing in the Telco sector?
Telcos have traditionally been seen as defensive investments, as they earn recurring revenues from having a large number of customers on a monthly payment cycle, many of whom are on two-year contracts. However, the current competitive environment has seen many Telco companies experience pressure on their profits which has seen their share prices decline.
Telcos all have different business models, which affect their investment dynamics. Some Telcos focus on mobile phone services, such as Vodafone, and amaysim. Others focus on fixed line voice and broadband services, such TPG and Vocus (which owns the Dodo internet brand). And of course the big guys, Telstra and Optus, compete in both the mobile and fixed line categories.
Some Telcos own the underlying infrastructure that is used to deliver their services, such as Telstra, Optus and Vodafone. Others operate as pure resellers, like amaysim.
These differences change the economics of the business, and need to be taken into account when each company is being considered on its investment merits.
What quality factors do you consider when investing in Telcos?
A Telco can have a competitive advantage for many different reasons. Economies of scale are very important, since Telcos have large fixed costs. Ownership of key infrastructure can be an advantage; low operating costs are important; and of course, a strong management team, with a sound strategy and proven track record, are all things that we consider.
It is also important for a Telco to have a strong balance sheet. This is because technology evolves quickly, and it is important for the company to be able to invest and keep up with the changes. For example, a Telco that offered only 3G mobile services would be uncompetitive in today's 4G world. And when 5G comes along, they will all need to invest in 5G technology.
What is the competitive landscape for the Telco sector?
Between about 2010 and 2015, we saw huge consolidation in Australia's fixed line business, with this reducing the competition basically down to four key players – Telstra, Optus, TPG and Vocus. As a result of this consolidation, all these companies performed very well during this time, growing their market share and increasing their profit margins.
Since 2015, however, the roll-out of the NBN has really changed the playing field and reduced the barriers to entry for fixed line services. There are now over 180 internet service providers all competing for customers.
Industry profit margins in landline internet are shrinking quickly as all players push hard for market share -  with the NBN migration being seen as a 'once in a generation' opportunity to entice customers away from competitors.
The dynamics in the mobile industry are somewhat different, but there is increasing competition there too. If you think back just 5-7 years ago, Telstra and Optus more or less had the market to themselves, given Vodafone was having major problems with its network collapsing – you may remember the #Vodafail campaign that was in the media at the time.
However, Vodafone is now working hard to restore its reputation, and TPG has recently announced that it too will be building a new mobile network. So in the years ahead the mobile market will have four effective players, instead of just two.
You mentioned how the NBN has helped to level the playing field – what are your thoughts about the NBN?
There's no doubt that Australia needs to update its Telco infrastructure, so that we can participate in the digital economy of the future. We continue to lag almost all developed (and even some developing!) countries when it comes to broadband speeds. We're even behind Kenya and Hungary!
However, having the Government responsible for upgrading the national network has been a difficult journey. A better option may have been New Zealand's private sector engagement model, where the government works in partnership with the private sector.
By my estimation, the NBN will never earn a financial return-on-investment for its owner, the Federal Government. I would not be surprised if there was a significant write-down of the investment at some point in the future.
Australia needs to strike a balance between an NBN that's affordable, and yet can provide what is needed. While some are criticising the continued use of copper wire transmission, instead of fibre optic cables, it's important to remember that the speeds you can get on copper are adequate for most users, can be upgraded over time, and come at half of the cost of fibre.
Will 5G mobile networks replace the need for the NBN all together?
There are some exciting potential developments in mobile communications that are being trialled at the moment and we expect 5G to be rolled out from about 2020.
It is hard to know exactly how technology will evolve. It is likely that there will always be a small percentage of users who can make do without a broadband connection – as there are now. However, it will be a long time before mobile networks can fully replace broadband supplied by a landline, like a copper network or the NBN.
With the rise in the popularity and use of services such as YouTube, Netflix and Stan, people are watching more video online, and this consumes huge amounts of data. Foxtel now streams online, and free-to-air TV is moving in this direction too.
The average broadband user uses 150Gb per month, whereas the average mobile user uses 3Gb per month. In other words, mobile networks would need to improve at least 50-fold to catch up and this seems unlikely to happen quickly.
Can you share some of the risks that investors need to consider when looking to invest in Telcos?
Changing technology is always a risk that needs to be closely monitored in all sectors – but especially in the everchanging Telco sector. Having said this, the biggest risk facing the telecommunications sector in Australia right now is increasing competition, in both fixed line and mobile markets.
As customers are forced to move to the NBN, many Telco providers are looking to lock-in new subscribers for the long term, and the NBN migration is certainly an opportunity for many smaller telcos to do that.
However, we need to remember that the Top 4 players have over 92 per cent market share, and while they are still winning most customers, they are reducing their profit margins in order to maintain this share. It is difficult to estimate at this stage when, if ever, they will be able to increase those margins again.
As the last customers migrate onto the NBN in June 2022, I would expect to see some industry consolidation, with the 180 current providers shrinking to around 25. Some will be bought out by large competitors, while others simply won't achieve enough market share and will disappear.
In our view, this industry consolidation could be a repeat of what occurred during the pre-NBN copper broadband era, where significant acquisition activity occurred. We saw M2 buy Dodo and Primus. Vocus has since bought M2. iiNet bought Netspace, AAPT, TransACT, Internode, and Adam Internet, before TPG bought iiNet.
So investors need to be very selective when looking to invest in the Telco sector, and have to focus on those that have a real, long-term competitive advantage, recurring earnings and the potential to grow over time.
You can watch the interview with Nigel Hale here: 
---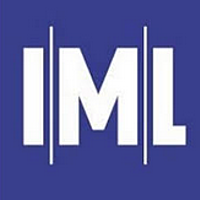 Fund Manager
Investors Mutual Limited
Investors Mutual Limited (IML) is a specialist Australian equities fund manager and was established in May 1998 by Anton Tagliaferro. Based in Sydney, the IML team applies a conservative value-based investment style with a long-term focus.
Expertise