New analysis shows returns from Corporate Bonds beat hybrid returns over the longer term
---
The chart below highlights comparative returns from Australian equities, hybrids and corporate bonds. What's really interesting is that over the last 15 years, corporate bonds had an annualised return of 6.95% compared to hybrids at 6.29%, but with significantly lower volatility at 2.32% compared to 5.68%. In this video segment from Sky Business' 'Your Money Your Call', Mark Todd, Don Stammer and Richard Murphy, discuss the comparison and performance of the three asset classes and what this means for investors looking for a properly diversified portfolio. The question for investors remains, do you have the right balance of true fixed income in your portfolio?
---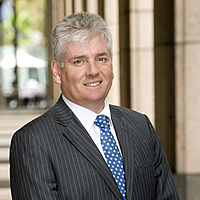 CEO and Co-Founder
Australian Corporate Bond Company
Richard is the CEO and one of the founders of ACBC. He has over 20 years' experience of developing new markets, products and services for ASX Limited. During his time at ASX, Richard was involved in developing the ETF market, the mFund...
Expertise
No areas of expertise