Nikkei to rally +30% in 2014: The Nikkei 225 has an almost perfect correlation (0.98) to the USD/JPY cross
---
Nikkei to rally +30% in 2014: The Nikkei 225 has an almost perfect correlation (0.98) to the USD/JPY cross. As the JPY weakens against the USD the Nikkei rises, but with 2x the leverage. That is, for every 1% depreciation of the JPY the Nikkei rises around 2%. To put it in context, the USD has risen 27% versus the JPY since Sept12 and the Nikkei has risen 60% over the same time. So, is the JPY going to continue its decline? With the reduction in US QE in parallel with an acceleration of QE from The BOJ (expected in April next year) the market is forecasting a USDJPY of 110-115 in 2014. If these forecasts prove correct the Nikkei can rally +30% in 2014. How to get exposure: Platinum Japan Fund or to hedge out the currency exposure buy NYSE listed DXJ:US (Wisdom Tree Japan Hedged Equity Fund).
---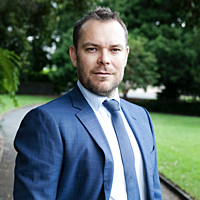 Portfolio Manager
Eley Griffiths Group
David Allingham is a Portfolio Manager at Eley Griffiths Group and has over 16 years' experience analysing small and emerging companies at Eley Griffiths Group. Prior to joining EGG in 2004, David worked in marketing at EMI Music Australia. David...
Expertise