No change is the best result
---
One of the great joys of this year's budget was not waking up on Wednesday morning knowing something was going to be down off the back of government tinkering. When it comes to regulatory change, as investors, we are certainly of the view; less is more. Our largest 'regulatory risk' stock was Smart Group, which has a large salary packaging administration business. Changes to fringe benefits tax or novated leases have the potential to harm their business. Fortunately, Smart Group and their peers in the industry such as SG Fleet appear to have done an effective job of arguing the case for salary packaging – most of the beneficiaries of salary packaging are in the charity and hospital sectors – and have extracted 'iron clad' guarantees from the Coalition and Labor that the existing arrangements will be retained. The market has taken some comfort in this, and Smart Group is up 16% since the budget was released.
---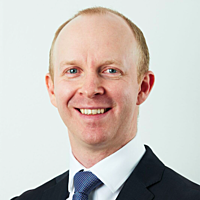 Principal & Portfolio Manager
QVG Capital
Chris Prunty is a co-founder and Portfolio Manager at QVG Capital; a boutique investment management firm specialising in smaller companies. QVG manages money on behalf of high net worth individuals and institutions in a 'best ideas' portfolio of...
Expertise