Northern Star Half Year Result - NST lifts profit on mine sale & higher gold prices
---
Australia's third largest gold miner, Northern Star (NST) has posted a better-than-expected 61% lift in profit to $104.6m for the six months ended December 2016. NST's earnings were boosted most by the $15.3m sale of its Western Australia based Plutonic gold operations.
Since the sale was completed in September 2016, it still had three months of the miner's activity included in the result. Plutonic was the group's highest cost mine and its smallest contributor to its bottom line and despite its sale was only a slight drag on revenue. Not including the sale and other one-offs, underlying profit rose by a more modest 17%. Twelve months earlier, the group's earnings were dragged lower by a $7.2m hit from discontinued operations.
While its gold production of 246,229oz over the half was a 13% fall on last year, it was largely due to the sale of its Plutonic mine, and was offset by a higher gold price and subdued cost growth. It received an average realised gold price of A$1,683 for each ounce of gold sold; a 12.5% lift on last year. All-in sustaining costs (AISC) on the other hand – a measure of all expenses included in producing one ounce of gold – rose by just A$14 or 1.3% to A$1,076/oz. 
NST's margins continued to improve, and it has lifted its cash position by 34% to $282.1m. NST has no debt on its books. 
NST will pay investors a fully-franked, 3c per share interim dividend on 6 April. It will trade ex-dividend (key date for dividend eligibility) on 22 March. As is the case with all Australian gold miners, it has a low dividend yield of ~1.5%. This compares to yields between ~3 - 6% for many property trusts, banks, insurers and telcos. 
Looking ahead, NST expects gold production of 485,000-515,000oz at an AISC of A$1,000-A$1,050/oz. NST will spend A$60m for targeted drilling and A$70m for Investing/Expansion to lift gold production. NST anticipates ~600,000oz of gold to be produced in 2018 and for its Jundee and Kalgoorlie operations to remain its biggest mines. 
For more Reporting Season coverage, please visit  https://www.commsec.com.au/reportingseason
---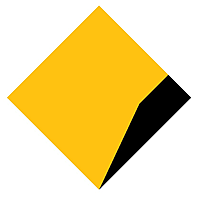 Online Stockbroker
Online Stockbroker
CommSec is Australia's leading online broker. CommSec has been committed to providing the best in online trading since 1995. CommSec helps make informed investment decisions with comprehensive market research, free live pricing and powerful...
Expertise
No areas of expertise