Not everyone is a loser after the Banking Royal Commission!
---
Livewire invited us to participate in the 2018 'Christmas Cracker' series, which will bring you a top insight for 2019 each morning through December. For Pengana's Christmas Cracker, we look at six of the winners from the Banking Royal Commission.    
The CEO's of many financial service companies enter the Christmas holiday period knowing it will be interrupted by the spectre of a Banking Royal Commission requiring a rework of their conflicted business models.
What we do know is that even perceived conflicts of interest are likely to put into question the merits of financial service companies offering services that bundle any of product, advice and platform functions. The all-encompassing "client's best interests test" handed down in the FOFA legislation of 2012 has not been adhered to by many nor sufficiently policed by the various overseeing regulatory bodies. The blunt instrument which is business separation now beckons.  
The financial fallout from the unwinding of years of legacy conflicts will be falling revenues and increasing compliance costs. This will be both financially messy and distracting for management, a cocktail we would not entertain for the fund at this early juncture. We prefer to own those companies that will benefit from the inevitable structural change.  
Independent platform providers the clear winners
Clear winners are independent platform providers such as Netwealth, Hub24 and Praemium. Financial advisors use these platforms as a practice management tool to administer their client's financial affairs. Even before the Banking Royal Commission shakeout these three specialty providers attracted over 60% of net new money flowing onto platforms due to their superior technology and service. With less than 4% share of the $850b currently on platforms these three have a runway for growth that extends well into the next decade.
There is no doubt in our mind that money will now churn away from the conflicted big four banks and AMP, which collectively speak for 70% of the market, at an accelerated pace. Further, perhaps 20% to 30% of the $850b on platform is money that advisors still receive trail commissions on courtesy of FOFA "grandfathered" commissions legislation, which had the unintended (but blatantly obvious) consequence of discouraging advisors from considering alternate products and platforms.
This protected trail commission has universally been mocked for encouraging the very things the Royal Commission is attempting to overcome and will accordingly be scrapped. Once legislated the change removes another barrier from these better platform providers dominating the space.      
Source: Strategic Insight and Ord Minnett
Funds to flow into the Independent fund managers
Independent fund managers are bound to see an uptick in fund flows into their products as advisors and investors seek a stronger alignment of interest between those recommending a fund and the investor.
Pinnacle Investment Management is an independent boutique fund manager running twelve separate capabilities that has grown from $10b to $47b under management over the last six years. Pinnacle has the advantage of not only being nonaligned from the banks but having highly performing funds with a co-ownership model with the fund manager that results in the retention of key personal. We know this space well given Pinnacles' model is very similar to that developed at Pengana Capital.
Equity Trustees well positioned
Finally, the independence of corporate trustees is also under the spotlight. As one of Australia's oldest and most trusted financial service companies Equity Trustees is well positioned to take advantage of the inevitable outsourcing of the corporate trustee function by the banks.
Equity Trustees provides a low fuss, cheap and independent alternative product offering which we expect will result in years of growth for the company.  
Enjoyed that? 
For further insights from Pengana Capital Group, please visit our website. 
---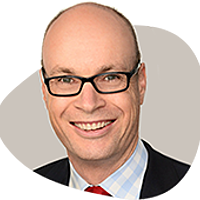 Pengana Emerging Companies Fund, Co-Fund Manager
Pengana Capital Group
Steve is co-manager of the Pengana Emerging Companies Fund, and established the Fund in 2004 with Ed Prendergast.
Expertise