Good morning. Obiter dictum is Latin for an "incidental remark".  My short, daily morning note distills market events overnight and is gathered from contacts on the ground overseas, market reports and preeminent news outlets.   
Minutes from the last Federal Reserve meeting showed the members think the bank should take steps to begin trimming its $4.5 trillion balance sheet later this year as long as the economic data holds up.
US crude inventories rose by 1.6 million barrels last week; analysts had expected a decrease of 435,000 barrels.
The head of JP Morgan, Jamie Dimon, told shareholders that not many staff will move out of Britain as a result of the nation leaving the EU. Goodness me what a surprise – not! Having worked there for many years I soon learned why London is the world's financial centre, with more value transacted in a day than New York, Tokyo and Singapore combined. They speak English, still the world's most common language and certainly the language of business, the government is stable as is the economy and it is relatively easy for bankers to move around Europe from their London base. Further, most global banks have offices in London and I suspect the decision-makers are all chatting in the pub on a Friday night wondering who the first will be to announce they are moving to Brussels.
The banks eased again yesterday, not for any specific reason one can point to but, I believe, because fund managers paid attention to the Reserve Bank governor's words and took heed, thinking that if banks wind back lending, risky or conservative, revenue falls will follow. I reckon we may see another round of rate rises for investment loans in the not-too-distant future. 
Weakness in the US stock market will set the tone for the local open with index futures pointing to a 16 point dip.
---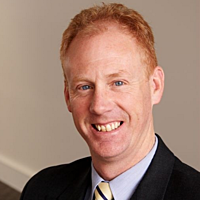 Director
Joseph Palmer & Sons
Alex Moffatt has almost 40 years' experience dealing in equity, debt and currency markets in Australia, the UK and USA. He has worked at several companies in the wealth management industry, including Schroders in the UK. A director of Joseph...
Expertise
No areas of expertise