October: Risk Assets Bounce Back but Fundamentals Deteriorate
---
As measured by the indices credit rebounded substantially in October after a terrible third quarter. However, underneath the surface there's plenty to be concerned about. The distress ratio for US high yield bonds rose above 20%, the upgrade to downgrade ratio is awful and underwriters struggled to sell down some issues. Venezuela is selling down its gold reserves to meet debt repayments and Greek banks are looking at debt for equity swaps to return to normality. Puerto Rico's yields spiked to a record high as it pleads with the US government to allow it to go through a bankruptcy process and reduce its debt burden. December and January bond payments are doubtful.
Chinese equities bounced backed with the amount of margin debt now increasing after plummeting in the last quarter. Bond yields have fallen in recent months, which can seem odd given the concerns over the quality and quantity of debt outstanding in China and the spike in the number of defaults. What it comes down to is increased demand, with the ball of money shifting from equities and property to bonds. As with almost anything in Chinese investing there's leverage involved, with repurchase agreements being used to buy more and boost returns.
The wealth management products sold by Chinese banks are getting crazier, with the mismatch of maturities creating a risk that that the whole system could collapse quickly. The iron ore price fell by 10% in October, which isn't surprising given the comment by the deputy head of the China Iron and Steel Association that "Chinese steel demand evaporated at unprecedented speed". Bitcoin has spiked back to levels it reached when a Greek default looked imminent, the theory being that skittish Chinese investors are using it as another avenue to get their money out of China.  
On the bank capital front, Sweden has announced its banks will need to increase the risk weighting of sovereign debt from the current zero level. Switzerland has set a high benchmark for the leverage ratio at 10% for UBS and Credit Suisse. This is to be made up of at least 3.5% of core equity, at least 5% from tier one (equity + preference shares) and 10% when subordinated debt is included. The implementation period runs to the end of 2019, so the big question is whether banks will meet the threshold before the next crisis begins.
The quote for the month was "I woke up this morning and the data was bad, how much are equities up?" This comment sums up the range of ugly data points but the "bad is good" attitude that sees markets rally after bad data is released. Central to this reaction is the view that bad data means the Eurozone will increase quantitative easing and the Federal Reserve will hold off raising interest rates. If investors are so scared of a 0.25% rate increase in the US what would the response be if reserve rates ever moved back to a "normal" level of 4-6%? After seven years of near zero rates the Japanisation of the US and European economies is increasingly becoming a mainstream concept.
---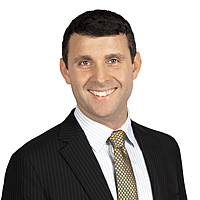 Portfolio Manager
Narrow Road Capital
Narrow Road Capital is a credit manager with a track record of higher returns and lower fees on Australian credit investments. Clients include institutions, not for profits and family offices.
Expertise