Good morning, the Aussie dollar remains weak at around USD0.7420, relative to the past few weeks trading levels, following the Federal Reserve monetary policy decision yesterday morning our time. Chatting to a few forex dealers they commented that it is the prospect of a higher Fed funds rate which hit the Aussie rather than anything concrete such as a large sell order in the market. This really reinforces my opinion of foreign exchange traders in that they act like a herd.
I don't often get called out at 3am for a meeting and so felt for members of the Royal household staff who were summoned yesterday to be told that HRH Prince Phillip would be retiring from his Royal duties. I have to hand it to them, nothing like injecting a bit of drama into the boring job of arranging one's diary. The Duke will attend a few last challenging engagements such as the Chelsea Flower Show, the Trooping of the Colour and Royal Ascot before putting his feet up in the Autumn which at 95 years he is perfectly entitled to do having given many years of service of the United Kingdom.
While in the UK, data released overnight showed the largest contributor to the British economy, no not Scotland – the services sector, continued to grow strongly in April. Services account for about three quarters of GDP.
Over the pond, Mr Trump has scored a major victory with the Congress voting to replace Obamacare, albeit by a slim margin of just 4 votes. The bill now goes to the Senate.
In corporate land, where the money is really made, Shell reported first quarter profit more than doubled, beating all analyst's forecasts and joining BP in making shareholders happy.
In overnight markets oil was the big mover, with West Texas intermediate crude falling by 4.5%. The move hit energy stocks which held the major indices back, the Dow closing slightly down and the S&P500 a point higher. Base metals were again weaker with 3 month nickel down by 2.3% and copper by 1%+. Bond yields nudged higher around the globe with the exception of Italy which saw a 3% rally in the 5 year BTP.
After a mildly weaker session yesterday again due to banks and resources, index futures are pointing to a 3 point rise at the open. I have my doubts as energy stocks will react to the oil price drop and with iron ore trading lower one can expect the major producers to also weaken. Reserve Bank governor, Phillip Lowe, told his audience yesterday that we are taking on too much debt in households; we all know what that means but with stagnant wage growth and a rise in mortgage rates households could begin to feel some real pain. Maybe it is time to give up the smashed avocado on sourdough and the café latte and put some extra dollars against the mortgage.
Kind regards
Alex
---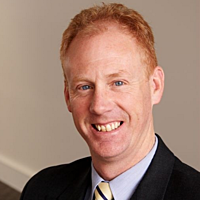 Director
Joseph Palmer & Sons
Alex Moffatt has almost 40 years' experience dealing in equity, debt and currency markets in Australia, the UK and USA. He has worked at several companies in the wealth management industry, including Schroders in the UK. A director of Joseph...
Expertise
No areas of expertise