One IPO that caught our attention
---
The aged care sector
June quarter saw us quit our exposure to the aged care sector. We were investors from the float in two out of the three aged care providers, Japara Healthcare and Regis Health (we declined to invest in the more aggressive operator, Estia Health). EGG analysts identified three key business drivers: forecast significant growth in legislated funding, sector consolidation (both NFP and profit sectors) and a structural shift in favour of up-front payments by incoming residents.
Each of these stocks performed very strongly through CY2015, as investors came to appreciate the 'size of the prize' on offer without discounting the risk of curtailed federal funding and increased sector scrutiny by government agencies. In a relatively short space of time, company balance sheets had gone from being net cash to heavily levered, the cost of asset acquisition targets had increased appreciably, and residential property markets had likely topped (the normal funding mechanism for aged care bond is the sale of the family home). The bonding cycle was also maturing, meaning bonds received from incoming residents were increasingly being used to fund outgoing tenants rather than facility expansions.
Long feared changes to the core funding model (ACFI) were unveiled in the federal budget in May, and this announcement sealed the fate of our exposure to the space.
Sims Metal
EGG added a modest position in Sims Metal during the period following its recent removal from the ASX100. The stock has been pinned down in a secular downtrend since 2008 with a track record of poor earnings delivery, mistimed acquisitions, and management upheaval, combined with commodity price volatility. We found ourselves attracted to the stock following a recovery in the international scrap price, brought on by supply constraints in the US as well as the absence of significant swing producer, China. The balance sheet is now net cash. A number of competitors, such as Schnitzer and Steel Dynamics, have given bullish updates (to both price and volume forecasts) to the market and Sims' aggressive cost out programme suggests a markedly lower break-even production volume for the business, facilitating its path to a ROC of 10% by 2018.
Mineral Resources
Mineral Resources was a new addition to the fund as well. The group processes ~ 95mt of ore (chiefly iron ore and gold) through purpose built/designed fixed and mobile crushing assets. It owns iron ore assets in its own right in the Pilbara and Yilgarn regions of WA, producing c. 11mt pa. The crushing/processing operations are the group's key area of expertise and have proven to be remarkably resilient through the industry's downturn. The company is guiding to $250m-$280m EBITDA in FY16, a number we think they will comfortably beat given the trajectory of the iron price since the H1 result. There is also the prospect of a further ~ $50m pa in earnings to be generated from the Mt Marion lithium project from FY17 onwards.
Article contributed by Eley Griffiths Group:  (VIEW LINK)
---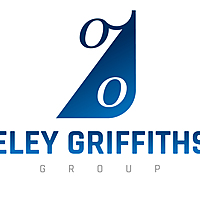 Eley Griffiths Group is an independent fund manager specialising in listed Australian small companies. Our investment team has been uncovering hidden opportunities in small caps since 2003.
Expertise