One small cap retail stock that we like
---
When it comes to the assumptions that drive our price targets, there are three things we look for, so we can provide a buffer against a volatile market. We discuss these below and illustrate them with a small cap stock we like within the retail sector.
Insight – what we think the market is misunderstanding and how it will be resolved. We look for reoccurring business situations or patterns of behaviour to help inform our judgement.
Growth – ultimately share prices are dependant on returns to shareholders, so we want to see strong rates of growth in revenues, cashflow and earnings per share.
Value – we want to see large upsides to our price target for stocks that we own, so that we can have confidence to hold them through volatile periods.
At a portfolio level we have a variety of risk controls, from stop loss for thesis violations, diversification at stock & sector level, and reducing portfolio exposure through holding cash and shorting.
One investment we think offers an attractive risk / reward proposition today is Lovisa (ASX: LOV), a vertically integrated retailer of low priced jewellery. It is fast fashion, with the inventory being replaced up to 10% in a week. It is very well positioned in contrast to other retailing stocks that have been marked down by the market recently.
First, it is a low cost spend for its clients, so it tends to remain relatively resilient even when consumer spending weakens more broadly.  This is demonstrated by its latest results, with like for like growth running around 10% for the last 9 months.
Second, the product does not lend itself to online shopping, because of its low price, and the impulse nature of the purchase.
Finally, it is rapidly rolling out new stores and has a strong track record of quick payback as it does so.
Lovisa is trading on an analyst consensus PE of 13x for FY18 with double digit growth expected over the next few years, being a combination of like for like increases and store openings.  In the past it has accelerated its growth through bolt on acqusitions.
---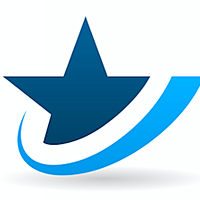 In 2012, Monash Investors was established by one of Australia's most experienced fund managers in Simon Shields, the previous head of equities at both UBS and CFS, and Shane Fitzgerald a senior equity analyst from UBS and JPMorgan. The firm was...
Expertise