During the month we invested 2% of unitholder capital in OSP, an ASX listed medical device company. OSP's DyeVert device is designed to reduce the amount of contrast iodine (x-ray dye) injected into patients undergoing common heart and peripheral vascular procedures such as angioplasty and stenting. The amount of dye used during these procedures increases a patient's risk of dye related kidney damage known as Contrast Induced Acute Kidney Injury (CIN). The dye can generally be tolerated in patients with normal kidney function, however patients with poor functioning kidneys or those who have previously suffered a heart attack are at significant risk of CIN. Independent analysis suggests these at-risk patients represent ~25% of all patients undergoing the relevant operations in the US and EU. This equates to an annual revenue opportunity of approximately $1.5bln for OSP. CIN can have dire outcomes, including death for patients, and significantly erodes the profit margins of hospitals due to longer patient stays.
DyeVert has been approved for use in the US by the FDA and is essentially the only approved product in its category. A 2015 clinical trial illustrated a statistically significant dye reduction without jeopardising image quality. However, this same trail failed to prove a statistically significant reduction in CIN events and the stock subsequently sold off by more than 50%. It is not inherently unusual for a treatment to fail a clinical trial and subsequently be approved and adopted by the medical community. Thought leading clinicians tend to look beyond the headline and analyse the data themselves. Upon consultation with independent parties (who thoroughly understand the trial) and kidney specialists we concluded the reason the device failed to show a statistically significant reduction in CIN was due to poor trial design. It is well established within the medical community that a meaningful reduction in the quantity of contrast dye reflux will reduce the rate of CIN for at risk patients (perhaps because the name of the disorder has 'contrast induced' in it).
It seems the US medical community may agree with our interpretation of the data. OSP has been piloting the device in a single Texan city, San Antonio, with a single salesman for the past 18 months. Today 65% of San Antonio hospitals have adopted the treatment. US hospitals have a financial incentive to adopt the device for at-risk patients - the device costs them an additional $350 per procedure and significantly reduces the risk of losing thousands of dollars from longer stay patients. This is particularly significant given the single digit profit margins large hospitals operate on.
Furthermore The Patient Protection & Affordable Care Act 2010 (ObamaCare) has changed the economic landscape for US hospitals, redefining their structures towards quality metrics. Economic penalties now apply if hospitals do not comply with minimum overall quality. Dye volume is a key quality metric under ObamaCare – this may further incentivise hospitals to buy OSP's device.
The company has expanded its sales team to 15 staff with a further 5 expected to be employed by year end. These established executives have been tasked with emulating the successful San Antonio pilot strategy in 19 new similar sized US cities. The company is targeting cities with the highest incidence of at-risk patients. Our research suggests a comparable average salesman would be expected to sell units equivalent to USD1.5m in sales per annum (in OSP product terms) 24 months after entering a new territory or risk losing employment. OSP's success in San Antonio and the lack of available alternatives leads us to believe there is a good chance these salesmen will succeed.
OSP's market cap is currently ~USD60m (no debt and ~USD20m cash) which is significantly less than what the company spent in advancing the device to the present state. The company earns a gross margin above 70% but is yet to generate sufficient sales to cover overheads. Based on a conservative estimate of the success of OSP's sales reps we believe earnings will increase to USD25m within 5 years, this would represent a 10% market penetration. The CEO is a veteran salesman with an established track record of commercialising new medical devices – we believe he can do it again.
We are sometimes discouraged by ASX listed healthcare companies whose operations are solely in the US. Often Australian investors are only presented with companies who are unsuccessful in raising capital in the highly sophisticated US venture capital market. OSP's ASX listing passes the idiot test as the device was developed at Monash University. The only reason the company has a US focus is due to the larger market opportunity. We are hoping for big returns from OSP however because it is yet to record a profit we have treated the position as speculative and limited our exposure accordingly.
Article contributed by Supervised Investments: (VIEW LINK)
---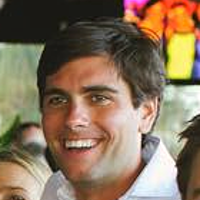 Portfolio Manager
Supervised Investments Australia
Mitch is Portfolio Manger of the Supervised Fund, an absolute return fund with a focus on Australian small companies. Mitch has been with Supervised Investments since 2010, previously he worked for a top tier global credit hedge fund in London...
Expertise
No areas of expertise