Other Levels (OLV) - Is It Cheap?
---
Good Evening, We thought to look at OLV, which we see undervalued at these levels. The business, which has been growing MoM revenues consistently, since the IPO, has been sold off on no fundamental reason and accordingly, we see upside from here. Management is strong.... The business is in a growing market-place and some of the latest releases (below), indicate to us that we may see some buying soon, as the presence of the company grows overseas. one to keep an eye on. How your marketing can survive as ad blocking becomes standard BRW AU (13th October 2015) (VIEW LINK) Study: Brands that message more, sell more VentureBeat (4th October 2015) (VIEW LINK) (VIEW LINK)
---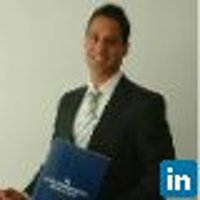 Executive Director
Peak Asset Management
Prior to founding PEAK Asset Management, Niv headed up HC Securities, spent three years growing Halifax Investments capital markets division and also worked on the wholesale desk at Macquarie Bank, servicing a wide range of institutional,...
Expertise
No areas of expertise