Our investment analyst Tom Richardson discusses our view on gold and a standout stock from reporting season
---
Our investment analyst Tom Richardson discusses our view on gold and a standout stock from reporting season. We are putting some time looking at the outlook for gold and think there are a number of factors that could be supportive longer term. One of the major themes is the shift of China from an investment to a consumption phase. We believe that we are very early in this phase with individuals only able to purchase gold since 2004. The shift to central banks becoming net purchases of gold is also supportive. Importantly, the all in cost of production for an ounce of gold by major producers, such as Barrick and Newmont, is close to $1000. This leaves little margin at current prices and is not supportive of additional supply coming online. In this video Tom discusses the gold thematic and some of the stocks we are following.
---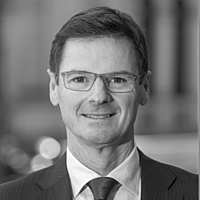 Chief Investment Officer
Watermark Funds Management
We are active, high conviction investors in Australian shares. As an absolute return manager, Watermark offers a proven alternative to traditional institutional funds.
Expertise