Our star holding in 2021 so far
---
The star holding for us in 2021 thus far is US vaccine producer Novavax, which has risen 183% year to date after reporting positive Phase 3 data in its UK and South African Covid Vaccine trials.
Our thesis for investing in Novavax was that the company had generated some of the strongest neutralizing antibody (Nab) data which is key for blocking the virus from entering the body in Phase 1 trials. This is compared with other vaccine developers and was also the only vaccine company to have completely cleared the virus in 11 out of 12 rhesus monkeys in early animal studies. Other companies had reduced the viral load but not entirely cleared it.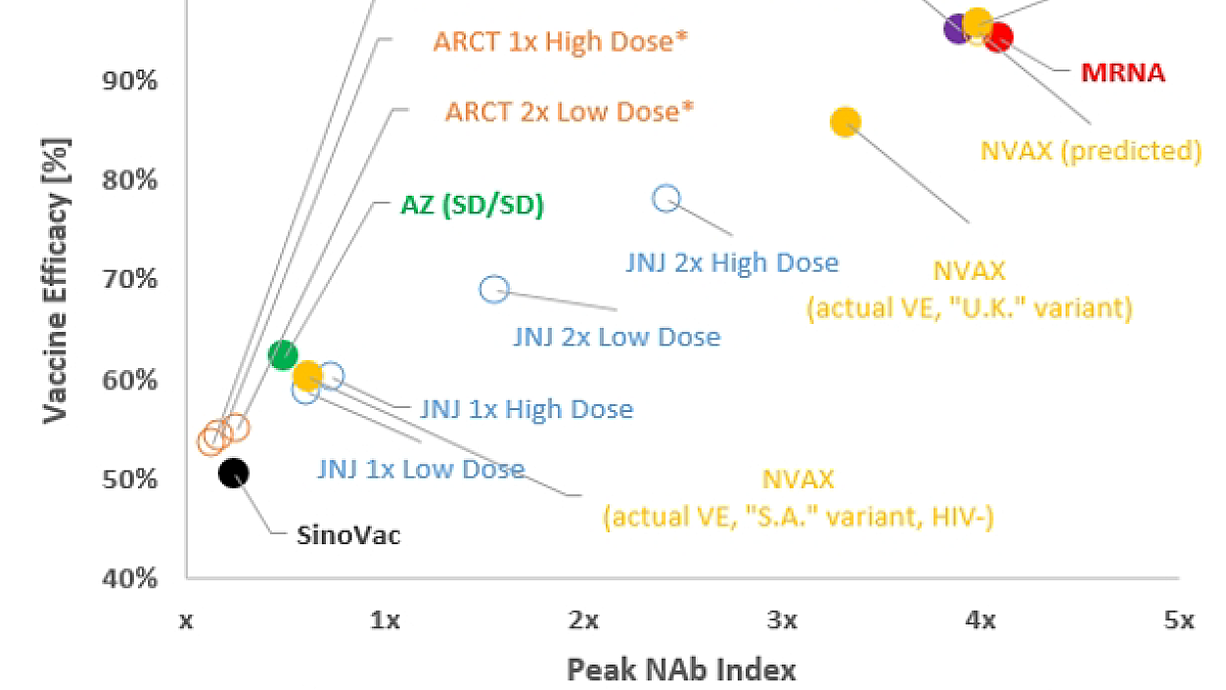 We invested in Novavax after AstraZeneca (LON:AZN), Moderna (NASDAQ:MRNA) and Pfizer (NYSE:PFE) had reported their phase 3 studies which confirmed the thesis that there is a strong correlation between the level of neutralising antibodies and Phase 3 vaccine study efficacy. Interestingly it can be seen in the chart above the AstraZeneca/Oxford Vaccine being produced by CSL showed disappointing Phase 1 Nab levels and subsequently, lower level of efficacy. 
When we invested, the company had a market value of approximately US$8 billion compared to leading COVID-19 vaccine producer Moderna of US$63 billion. While there were some notable differences between the companies, such as Moderna selling its vaccine at a higher price and it having a deeper pipeline of products, the valuation differential felt too great to ignore.
We also liked the fact that Novavax released favourable Phase 3 clinical study results in March 2020, proving it had the best influenza vaccine. It is the only company that now has phase 3 data for both COVID and influenza viruses. It is likely they will create a combined vaccine in future, which will give the company a substantial competitive advantage.
Finally, we liked the fact that company had signed a large number of vaccine supply deals, totalling approximately 1.7 billion doses of vaccine, with the USA, Australia, Canada, the UK, NZ, Europe, Japan, India and Korea. Production capacity should reach 2 billion doses by the middle of 2021, some from its own facilities and some from partners such as the Serum Laboratory of India and Takeda of Japan.
Novavax reported its vaccine was 89.3% effective in preventing symptomatic COVID-19 in its UK trial. The vaccine was 95.6% effective against the original strain of COVID-19, which was better than both Morderna and Pfizer vaccines at 94% and 95% respectively, however it was only 85.6% effective against the newer UK strain of the virus. We don't have comparable data from other companies on the UK variant. In South Africa, Novavax's vaccine was 60% effective against the new South African variant of the virus in HIV-negative people, but only 49% of HIV-positive patients were included. Novavax is working on a new version of its vaccine to counter the South African strain which will enter clinical studies in Q2. The US FDA is considering allowing accelerated approval for variants of vaccines that have already proven successful in early variants of COVID-19.   
Learn more
Stay up to date with my latest high conviction opportunities by hitting the follow button below, or learn more about the Pengana High Conviction Equities Fund here.
---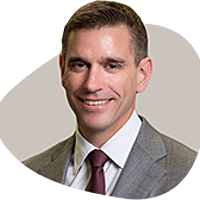 Portfolio Manager, Pengana High Conviction Equities Fund
Pengana Capital Group
James is the Portfolio Manager of the High Conviction Equities Fund and an Analyst within the Pengana international equities team.
Expertise