Our thoughts re the latest Fairfax offer (spoiler alert: we still don't think it's a buy)
---
A couple of days ago I outlined our views on the recently revised bid from the TPG Consortium to acquire all shares in Fairfax Media (FXJ). Against many analyst's expectations (many who thought a counterbid was unlikely) FXJ today received another non-binding proposal, this time on behalf of Funds affiliated with Hellman and Friedman. It now looks like a bidding war is set to ensue (albeit at this stage, a non-binding indicative one!).
How does todays offer stack up?
Although the price of the new offer is slightly higher, with Hellman and Friedman offering between $1.225 and $1.25 in cash (up slightly from the $1.20 cash consideration offered by TPG) the offer terms are otherwise fairly similar. Specifically, a formal offer from Hellman and Friedman is subject to completion of due diligence, regulatory approval and as with the TPG offer, is at this stage indicative, preliminary and non-binding.
In response to both offers, Fairfax Chairman Nick Falloon has said that the board believes it's in the best interests of shareholders to grant both parties due diligence (a sensible approach under the circumstances). Both deals however are still a long way from being a sure thing to proceed.
Has our view on the FXJ deal changed?
In short, no. Our interest in the offer has surely increased but both offers are still highly conditional. The fact that there are now two possible bidders in the picture is undoubtedly a positive development and the likelihood of at least one of these parties making a binding offer is probably fairly good, with an all-out bidding war for the company not completely out of the question.
However, the highly uncertain nature of both offers at this stage makes it hard for us to justify taking a position. The terms of any offer may yet change and that's assuming that there is a formal offer made at all.  Also, anyone who witnessed Fairfax CEO Greg Hywood's appearance before the Senate Committee yesterday must surely question exactly how easy it will be for either bidder to obtain regulatory approval for a bid, at least without material concessions (more on that below).
In our previous article, we listed some of the criteria that our experience has shown increases the likelihood of a successful investment outcome when taking positions in stocks that are the subject of a bid. At this stage, neither offer meets enough of our criteria to justify a position (not even one that risks less of our capital than would otherwise be the case).
Regulatory concerns a current hurdle
In an already uncertain environment with regard to foreign investment in Australia (the Ausgrid sale process being the most recent example) the current senate enquiry into the 'future of jouranlism' doesn't help the situation. A condition of both current offers is the approval of the Australian Foreign Investment Board (FIRB). If the acquisition is deemed 'not in the public interest' then it may not proceed. We've seen it before with both other high profile Australian companies such as Woodside and Graincorp and we could very well see it again with Fairfax. Either way, this possibility should be a consideration for anyone looking to take a position in the stock. In our experience, situations requiring regulatory approval don't always work out as one might reasonably expect.
The bottom line
In our opinion, neither deal currently has a high enough probability of success to currently justify a purchase of FXJ. Of course, this could change and we will continue to follow the progress of both bids. At this stage however, we will remain on the sidelines until further details (and hopefully a firm bid) are announced.
Luke Cummings is the Chief Investment Officer of Harvest Lane Asset Management
---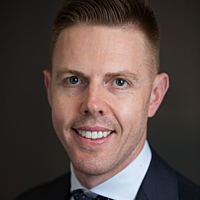 Chief Investment Officer and Managing Director
Harvest Lane Asset Management
Established by Luke and his partners in 2013, Harvest Lane seeks to generate superior, risk-adjusted returns regardless of prevailing market conditions with a particular focus on 'corporate events', including mergers and acquisitions.